With Christmas around the corner, if you are unsure of what to get your Granddaughter this year, then don't worry! Decorque cards specialise in handmade cards and gifts and have created the ultimate guide to Christmas cards for your Granddaughter this year.

Read below for some handmade inspiration this Christmas.
Handmade Cards from Decorque
This delightful panda handmade Christmas card is handmade by Lesley, the founder of Decorque cards. It is printed on high-quality card, personalised with a message for your Granddaughter and finished off with glass gems for a festive sparkle.
Perhaps this squirrel Christmas card is the perfect choice? Printed on high-quality card and left blank for your own message, this handmade squirrel Christmas card is printed in deep russet colours and depicts an autumnal scene.
If your granddaughter is a cat lover, then they will be sure to love this card! Complete with three inquisitive cats poised around a Christmas wreath, the spirit of Christmas is reflected in the earthy tones of this handmade cat card.
This delightful owl card is a lovely choice for your Granddaughter this year, no matter if your Granddaughter is an owl fanatic or not. This card depicts a traditional woodland scene, with many elements hand painted. Printed on high quality card, find this handmade owl card on Decorque.
Handmade Gift Ideas for Christmas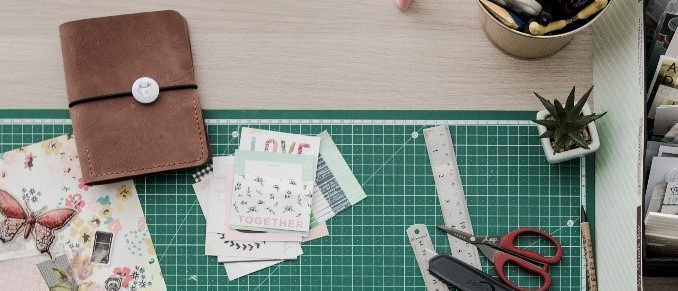 Why Give Handmade at Christmas?
Christmas is often seen as an occasion when people come together and find time for one another and giving a handmade gift can bring an extra festive sparkle to the occasion. We've got some Christmas gift ideas below.
By giving a handmade gift, you are:
Supporting a local artist
Giving a gift that is unique
Giving a gift that tells a story
Giving a gift that will have been made with care
Giving a gift of the finest quality
To get you inspired with the best handmade gifts to give this Christmas, Decorque has put together a mini-guide to help you find the best Christmas gifts for your Granddaughter this year.
Stunning display of flowers including red roses, pansies, and grasses
Extraordinarily detailed with cork textured pattern design is also available as a handmade gift tag
Tropical foliage with butter lemon rose detail
Depicting a beautiful leopard relaxing in his natural habitat
Leafy, tropical standout print for any room
Fruit, flowers, and butterflies surround this scene
Fantasy vision in turquoise and blue hues
Focal piece for a dining room or bedroom
Glimpse into paradise
Suitable for shabby chic décor
Printed on high-quality watercolour Bockingford paper
No matter your granddaughter's personal style, you can find a design that is sure to fit any bedroom or living space on Decorque. With bright colours and impactful designs, give a gift that will last for years to come this Christmas, which will bring your Granddaughter's room to life.
You can shop our full range here, but the ideas above can get you started.
Other Handmade Gift Ideas

Handmade soap
Handmade candles
Hand painted mugs
Hand-sewn hand warmers (Perfect for winter!)
Handmade jam
What to Write in your Christmas Card for Granddaughter
To a special granddaughter this Christmas. Wishing you a very happy Christmas and wonderful new year!
Wishing you all the best for the new year. Christmas wishes!
May your Christmas be merry and bright. Wishing you all the best for the festive season.
To my dearest Granddaughter this Christmas. Thinking of you and sending you my best wishes.