A Guide to the Perfect Card this Christmas from Decorque cards
No matter where you are in the world, Christmas is a time where people come together from far and wide to celebrate with friends and family. One way to add a personal touch is with a handmade Christmas card.
Decorque founder Lesley specialises in bespoke, handmade Christmas cards, made at home to order. The Decorque cards range offer the perfect option for a Christmas card for Mum and Dad this Christmas. No matter if you are looking for inspiration, or are wondering what to say in your card this year, Decorque cards have created the ideal guide to the perfect Christmas.
Decorque cards for Mum and Dad at Christmas
Each card is made by Lesley with attention to detail, love and care, which is one of the reasons why giving a handmade card from Decorque will make Christmas that much more special.
Why Give a Handmade Card?
Handmade cards from Decorque cards add an extra personal touch to your Christmas card as every card tells a story. For a Christmas card personalised for Mum and Dad, why not choose between these two handmade Christmas garland cards?
Available to order now, these cards feature intricately designed Christmas wreaths. Whether you decide to go for a more traditional Autumnal theme, or perhaps want to keep things cool with the elegant purple and blue shades, give a completely individual card this year. Handmade at home by Lesley on white card, the cards are finished off with glass gems to highlight the rich tones and colours of the design. Inspired from nature, this garland card from Decorque will be sure to stand out.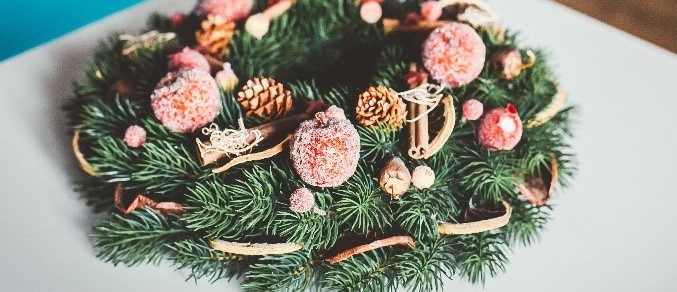 Garland Handmade Christmas Cards
If you want to keep the traditional theme going with your other cards, Decorque cards have a stunning selection of garland cards, which each bring their own personal touch. Deep in colour and texture, with glass gems for extra sparkle, the designs are home printed by Lesley and are left blank for your own message.
Season's greetings garland
Happy Christmas blue garland
Christmas leaf garland
Whether you plan to give the cards to a friend or a family member, any recipient will appreciate the intricate and beautiful designs of these cards. Each design truly encapsulates the feeling of Christmas.
What to Write in Christmas Card for Mum and Dad
Struggling with what to write? Not everyone's a wordsmith. We've got a few pointers of what to write in a Christmas card for Mum and Dad below.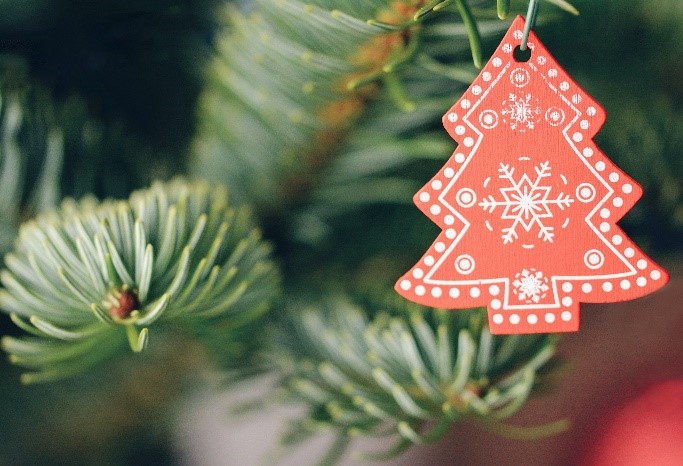 Dear Mum and Dad. Thanks for all you do. Hope you can put your feet up this year!
Wishing you both a very Merry Christmas and a Happy New Year
Hope you have a lovely Christmas Mum and Dad! Thanks for everything
Here's to another year of memories. Happy Christmas Mum and Dad!
Hope you both have an amazing Christmas and a Happy New Year!
Why Give Handmade at Christmas?
Christmas provides a wonderful opportunity to get creative and personal with your gift-giving, as well as support local artists who put time and care into the work they create. With a personal touch to every card, you can really send a personal message with handmade cards and presents this year. Read this handy article full to bursting with reasons to give handmade gifts this Christmas.
Christmas Gifts Inspiration for Mum and Dad
Handmade Art Print
Make your parent's house a home with a handmade art print that can accompany your handmade card. Available in a range of designs, intricate and original, you are sure to find a design at Decorque cards to suit any home. Our range of handmade wall art will make a wonderful Christmas gift, and the pop of colour from the designs can turn any wall into a feature wall.
Handmade Home Accessories
Handmade home accessories such as this lampshade, hand-rolled by Lesley at home, would be a thoughtful present for Mum and Dad this Christmas. The perfect finishing touch to any room, the design is printed on ivory cotton and features hummingbirds feeding on blue-lilac flowers.
Kitchen Essentials
Kitchen essentials such as these placemats from Decorque can even be used on Christmas day! Revamp Mum and Dad's kitchen cupboards at Christmas and get started with these original circular handmade cork placemats. With a contemporary feel, these will make a unique present and make more out of every mealtime.
Other Christmas Gift Ideas for Mum and Dad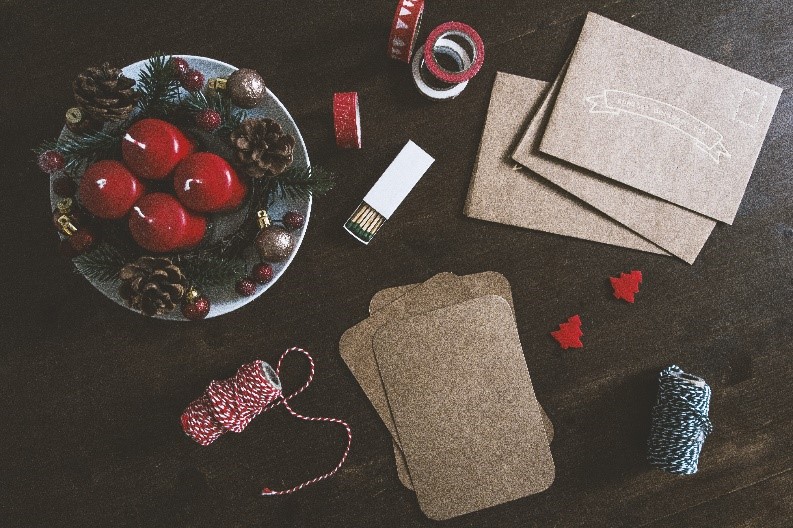 Flowers
Experience Days
Vouchers
Food hamper
Family photoshoot

Any of the above ideas could also make this Christmas more memorable this year. Giving a handmade card or gift gives the ultimate personal touch to Christmas. To find out more about Lesley's story and the inspiration behind the beautiful range of handmade products available, read more here.