New Year is the perfect opportunity to give a beautiful handmade card. No matter who the recipient may be, a New Year card is the perfect chance to wish loved ones well for the year ahead, and share good wishes. For more inspiration to get you excited for New Year, Decorque cards have put together the ultimate guide to New Year. Find the perfect New Year card, get inspired for your New Year message, and find out more about this festive celebration recognised the world over.
Why do we Celebrate New Years?
Traditionally, New Year's Eve is celebrated as it marks the last day of the year in the Gregorian calendar. Many treat New Years Eve as an opportunity to gather with close friends and family, celebrate the start of a new year, and look back on the previous year.
Some may set 'New Year's Resolutions', which set out goals they want to achieve in the year to come. It is generally seen as an ideal chance to reflect on the events of the last 12 months and establish goals for the next 12. At midnight, all around the world, New Years is traditionally bought in with a firework display. This has become somewhat of a tradition, with many capital cities putting on a magnificent firework display, including Sydney, London, Bangkok, Paris, Rome, New York, Dubai, Rio de Janeiro, Iceland and Taiwan.
When to Send New Year Cards?
The best time to send out New Years cards is towards the Christmas period. This way they can be enjoyed between Christmas and New Years, and adorn the home for the festive period.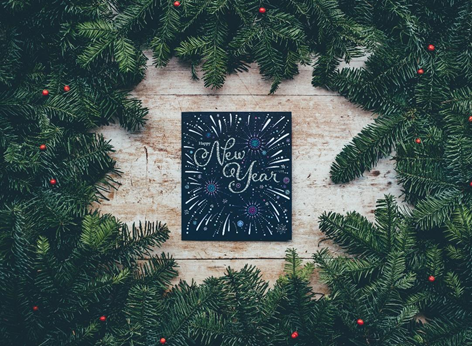 Happy New Year Quotes
Don't panic if you haven't worked out what to write in your New Year card yet. Some of these below might do the trick. Find the perfect happy new year message to write below:
Wishing you all the very best for the year ahead
Here's to a fantastic New Year and many memories!
Wishing you all my love this New Year. Thanks for everything!
Hope you have a brilliant year. Here's to all that's to come!
Wishing you happiness and health in the New Year.
Have an amazing year, and thanks for all you do!
May the new year bring you success, happiness and prosperity.
Wishing you all the joy of the season; have a fantastic New Year!
How to make New Year Cards
We've found a brilliant guide to making your very own handmade New Year card complete with pom poms and fireworks.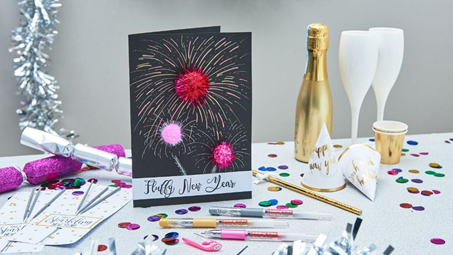 You will need:
Gel pens
Felt tip pens
Glitter pom poms
Black card & an envelope
You can find a handy step by step guide to making this card by clicking here.
Ideas and inspiration for your own handmade New Year cards.
Personalise where you can
Make it as colourful as possible
Add images
The Best Handmade New Year Cards
Decorque cards love everything handmade, and hopefully, this guide will have got you thinking about making this New Year the best yet. If you're thinking of giving cards this New Year, why not give handmade New Year cards? No matter if you make them yourself, or choose one of Decorque's very own. Maybe you'll be inspired by our suggestions? For the most festive time of the year, get creative and give handmade.
Feeling inspired? Check out Decorque's entire range of handmade cards and handmade gifts! Perhaps you need to find a great gift for Christmas or the New Year. Decorque Cards can help you there!
This delightful card is a perfect handmade New Year card to give. Depicting a festive wreath with deep blues and greens, this design is handmade by Lesley and will stand out on any mantelpiece.
Looking for something different? This bright and colourful partridge handmade card is ideal for New Years, as it can be enjoyed right through the festive season. Left blank for your own message, fill it with good wishes for the year ahead. This also is a great option for Christmas. Drawn and created in illustrator, buy it from Decorque today.
This handmade happy new year card is contemporary and cool, with tones of blue, turquoise, purple and emerald. With silver glitter and glass gems, this is the ultimate festive new year card. What's more, it features a New Year message at the centre, so it is perfect to give for the event.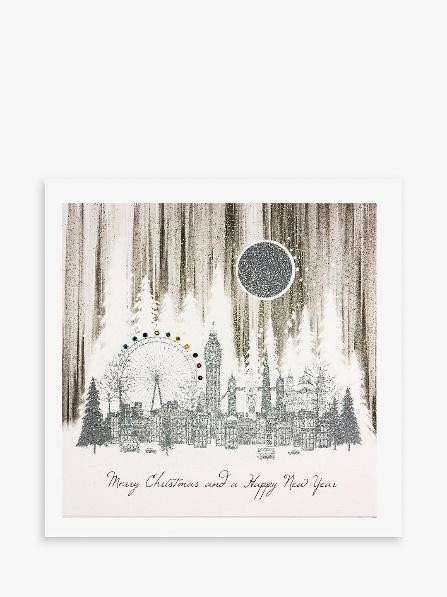 This festive New Year card is beautifully detailed, and captures an iconic London landscape. A great choice to give for New Year, you can give this luxury glitter design this year.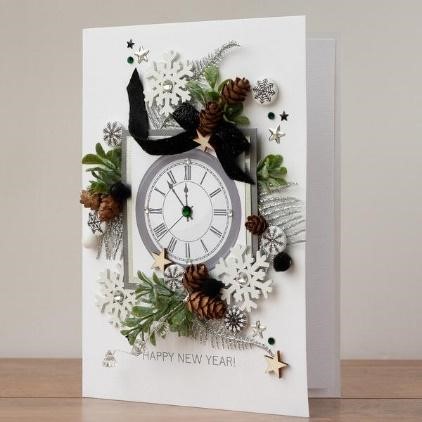 This luxury handmade New Year card features a beautifully intricate design. Highlighting the significance of the strike of midnight, this card is a piece of artwork in itself and will stand pride of place in any home. Complete with pinecones, glitter and ribbon, give it to someone special this New Year.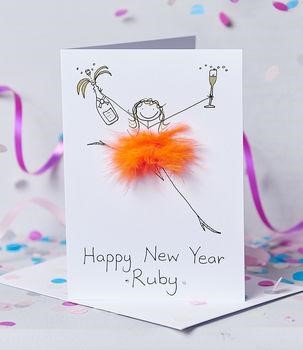 This personalised Happy New Year card is perfect to give to your close friend or colleague this year. It can be personalised with their name and captures the fun side of bringing in the New Year. It's sure to bring a smile to anyone's face.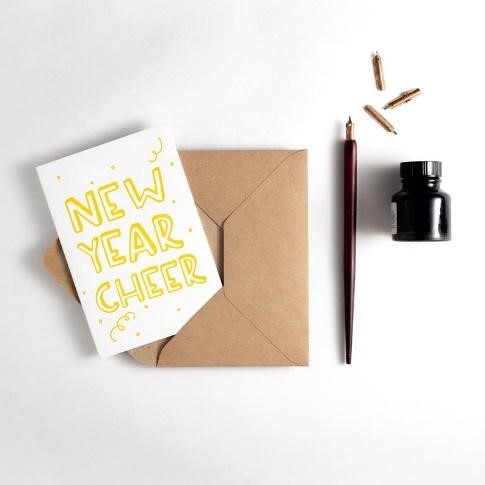 This cheery New Year card is bright and simple and will lift anyone's spirits. It depicts the joy of the new year with a festive firework theme and yellow lettering and will bring a pop of colour wherever it is displayed.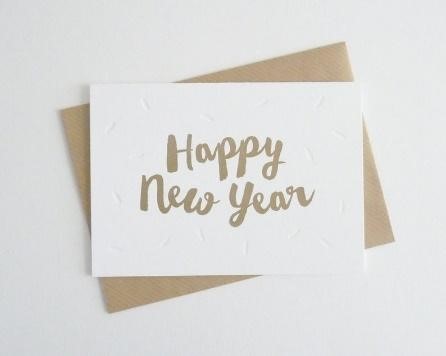 This simple Happy New Year card says it all with elaborate lettering bringing a festive touch to this letterpress card. Printed in gold ink, with a subtle finish of a blind debossed pattern background.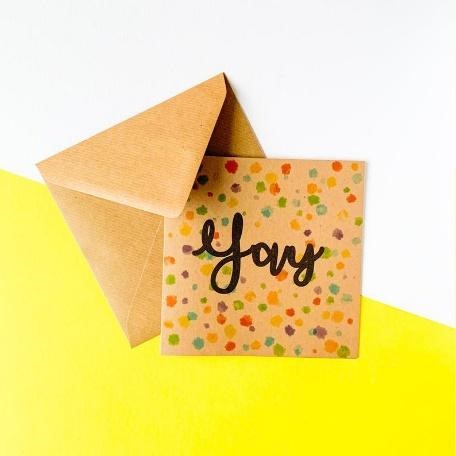 This simple festive card brings a pop of colour in its simplicity, and is a modern contemporary design for New Year. It is left blank, too, so you can fill it with lots of good wishes for the year ahead.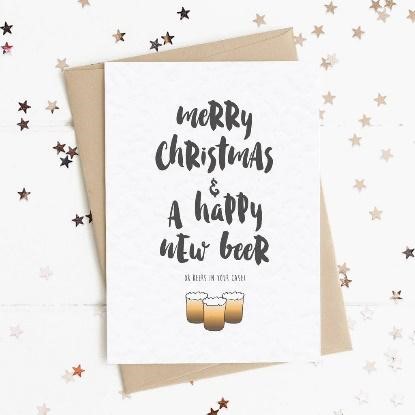 This play on word New Year card is perfect for the beer lover in your life. What's more you can give it as a Christmas card as well as a New Year card. Blank inside for your own message, make someone smile this New Year.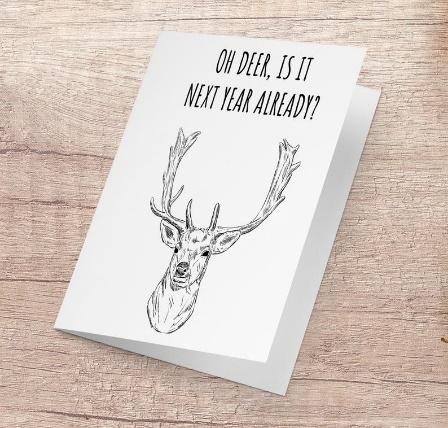 This funny New Year card is sure to be well-received this New Year time. The intricate drawing of a stag makes this a standout card in its own right, sure to draw attention and be the pride of place in the home this year.
New Year Gift Ideas
If you're hosting a New Year Party this year, why not deck your home out with decorative, glamorous accessories? We've picked out our favourite from Decorque so you don't have to!
If you're hosting a New Year party, keep the festive theme going with these decorative cork placemats from Decorque. Printed on high-quality cork, use them, again and again, every year to bring a creative touch to the festivities. Make the most of the time of the season with Decorque!
If you're looking to add a touch of colour to your home for New Years, then this bright and colourful print is perfect. You don't have to redecorate your entire home for Christmas – a few handmade touches can bring your living area to life for New Year.
Hosting a New Year dinner party? This set is for you! Complete with beautifully designed coasters and placemats, let the dinner table do the talking this New Years. Designed by Lesley from Decorque, you can use these colourful designs all year long. Add a touch of glamour and sophistication to your New Year dinner party this year. They're sure to be the talking point of the table!
Why Give Handmade?
Giving handmade at New Year is a more personal choice, as you are giving something completely unique and one of a kind. Lesley, founder of Decorque cards, has a passion for all things handmade. This passion has seen her create designs for handmade cards and handmade gifts made at home. Not only can giving handmade be a more thoughtful option, it can be a great way to get your creative juices flowing and spend time doing something you love.