Why Send a Sympathy Card?
There are, unfortunately, times when sending a sympathy card is the best way to share your condolences with those who are close to you. Following a death in the family, or some other terrible news, it can be difficult to know how to help. Approaching the bereaved can be difficult and it can be tough to know what to say at such a difficult time.
Supporting your friends and family members when they need it most can be a way to help – and choosing a personalised handmade sympathy card can make all the difference to those that need that support.
To make it easier for you to choose an appropriate card, we have put together a lovely list of options from around the internet to suit your intended recipient.
What to Write in a Sympathy Card?
Finding the right words for your sympathy card depends on several factors – for example, the recipient's relationship with you and who they have lost. We have some examples below of options that you could choose – feel free to change the wording as you see fit, of course. Whatever wording you choose; we know it will be heartfelt.
With heartfelt condolences, so sorry for your loss and thinking of you all
Our thoughts are with you – if you need anything, just call
Thinking of you in these difficult times
With my deepest sympathy and with love to you and your family
Thinking of you and praying for you during these difficult times
Although it's difficult today to see beyond the sorrow, may looking back in memory help comfort you tomorrow
With all our love and sympathy at this sad time
Holding your wonderful family in our thoughts and prayers
You are in our thoughts today and always
Nothing we can say will make the sadness easier to cope with, we simply wanted to let you know how sorry we are and that we are thinking of you at this sad time
For Parents
This Bouquet of Doves card made by our very own Lesley features a collage of doves in green tones. A symbol of peace, this makes a lovely, simple handmade sympathy card and comes blank for your own message.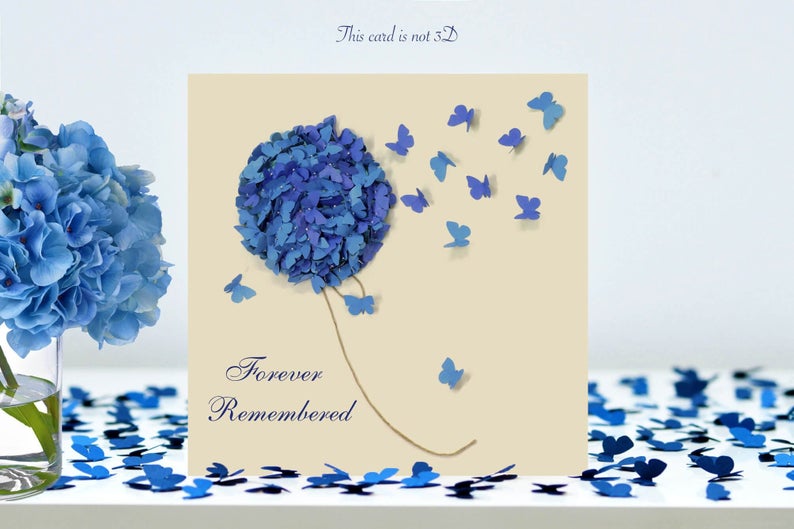 Based on a 3D image, this beautiful hydrangea and butterfly card is handmade and available on Etsy. Available with alternative wording on the front, this card is left blank inside for your own message.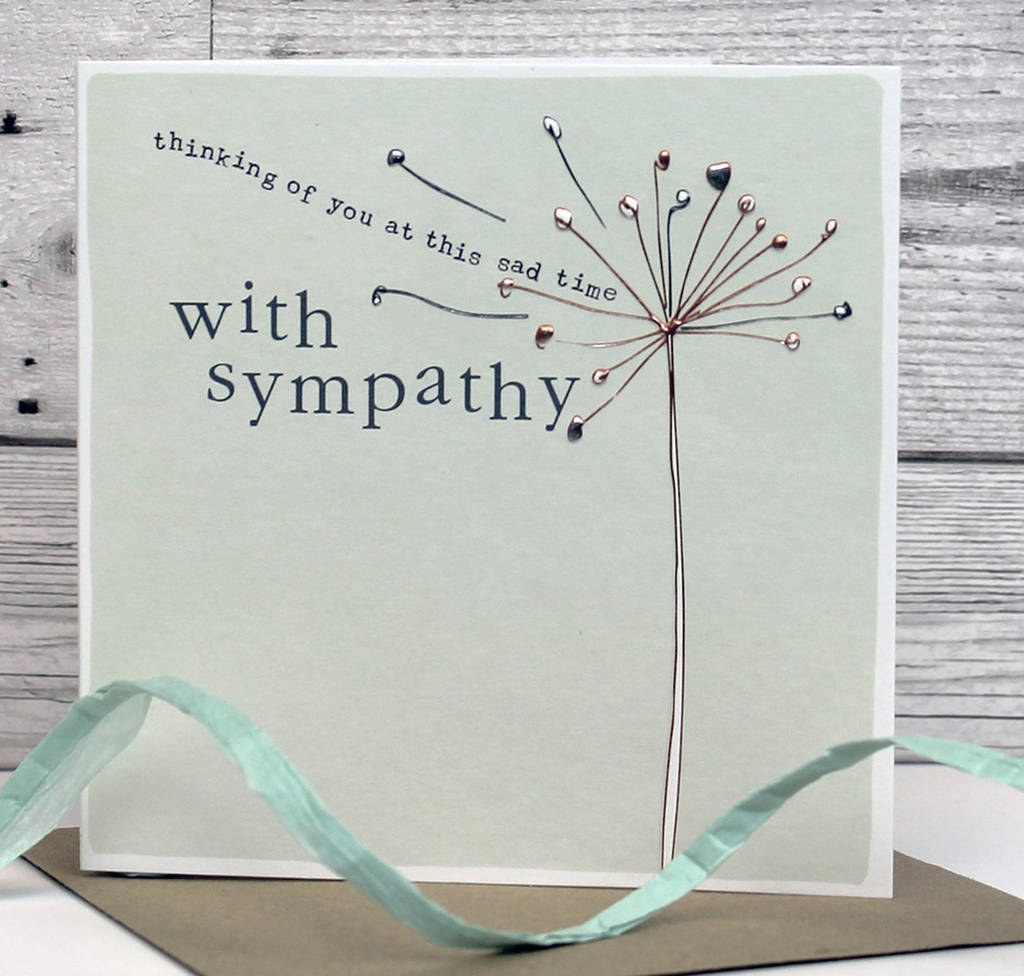 This simple and elegant card from Not on the High Street is hand drawn and foiled/embossed with beautiful metallic colours. It is left blank inside for your own message.
For Grandparents
This calming image featuring swans and flowers is a lovely thoughtful card to send someone in need of sympathy. Made by Lesley, it is printed on 300gsm card and left blank inside for your own thoughtful message.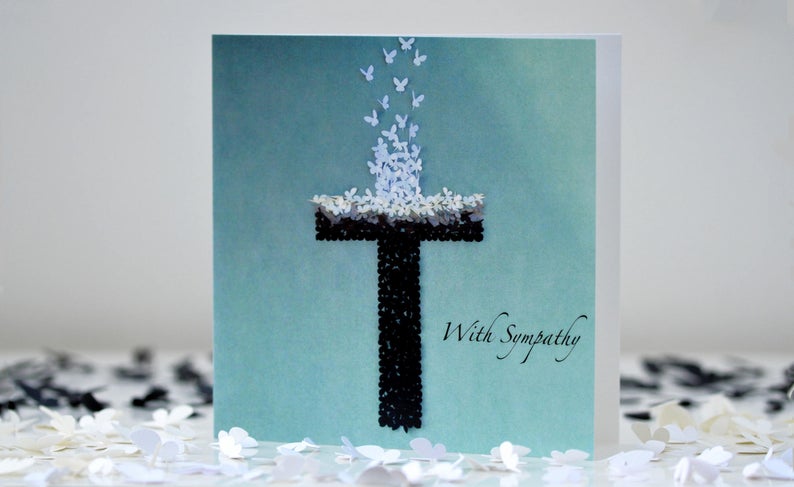 If your Grandparents are comforted by their Christianity, then this art based on the cross will give them some peace. Available with or without the words on the front, the card comes blank inside for your own message and is made in Cornwall.
This intricate design features white flowers and doves, adorned with glass gems to bring the card together. With subtle, complimentary colours, this delicate design is a tasteful choice for a loved one to give in such times.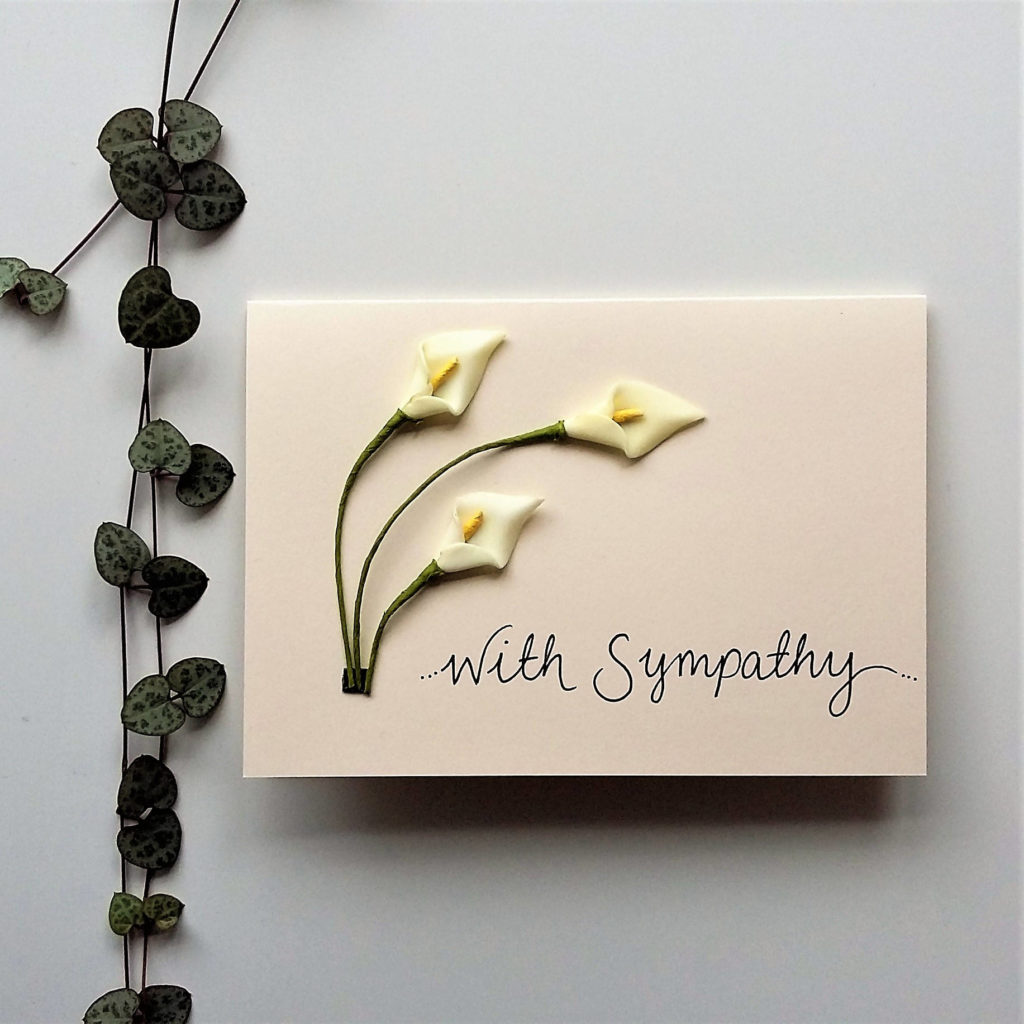 With a handwritten message on the front and three beautiful curved calla lilies, this beautiful card from Etsy is a lovely way to show you are thinking of someone when words are difficult to find.
For Sister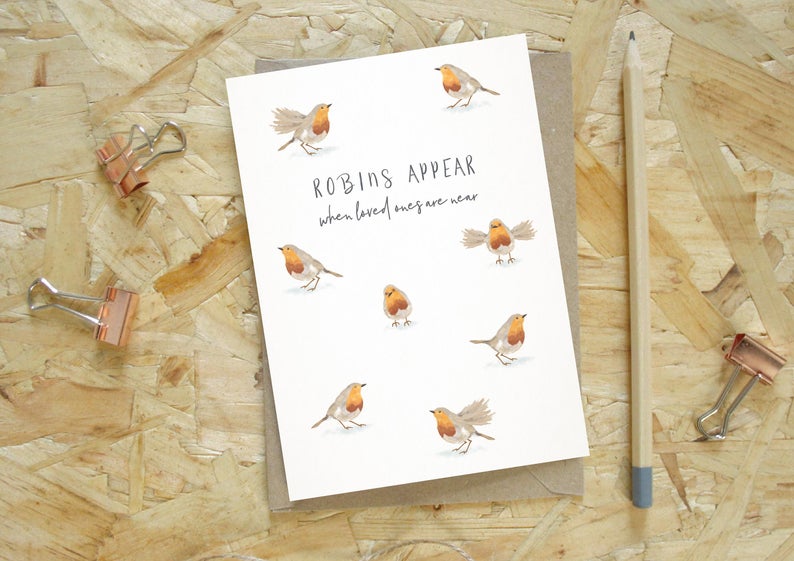 When your sister loses a loved one, sometimes you need to offer her some strength and positivity. The message about robins appearing when a loved one is near brings joy to those who have lost someone dear to them. Available from Etsy, this card is made from recycled materials and handmade in the UK.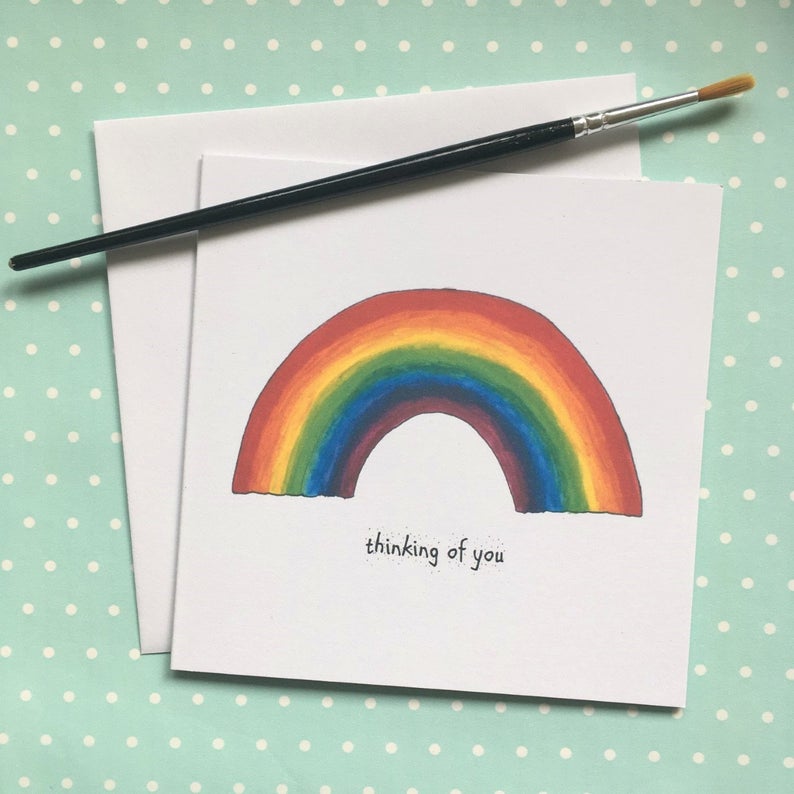 This original watercolour and pen art is printed onto recycled card and available from Etsy, and is left blank inside for your own message.
Idyllic imagery and positive colours come together in this Swans Lake Card which makes a lovely option for a handmade sympathy card. Printed on satin finished card, this comes blank inside for your own message.
For Brother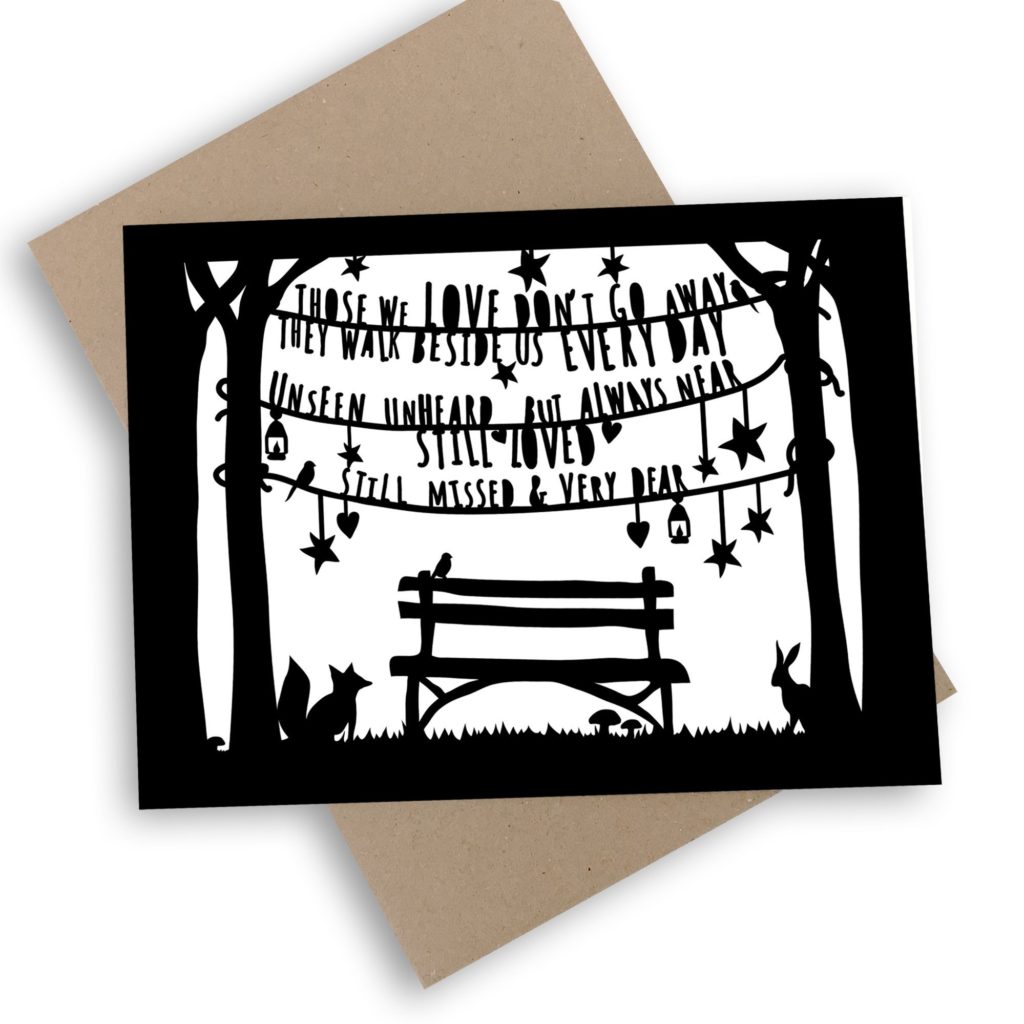 This simply designed card from Etsy features a heart-warming message with a papercut silhouette. Available in black, navy or cornflower, this comes blank inside for your own message.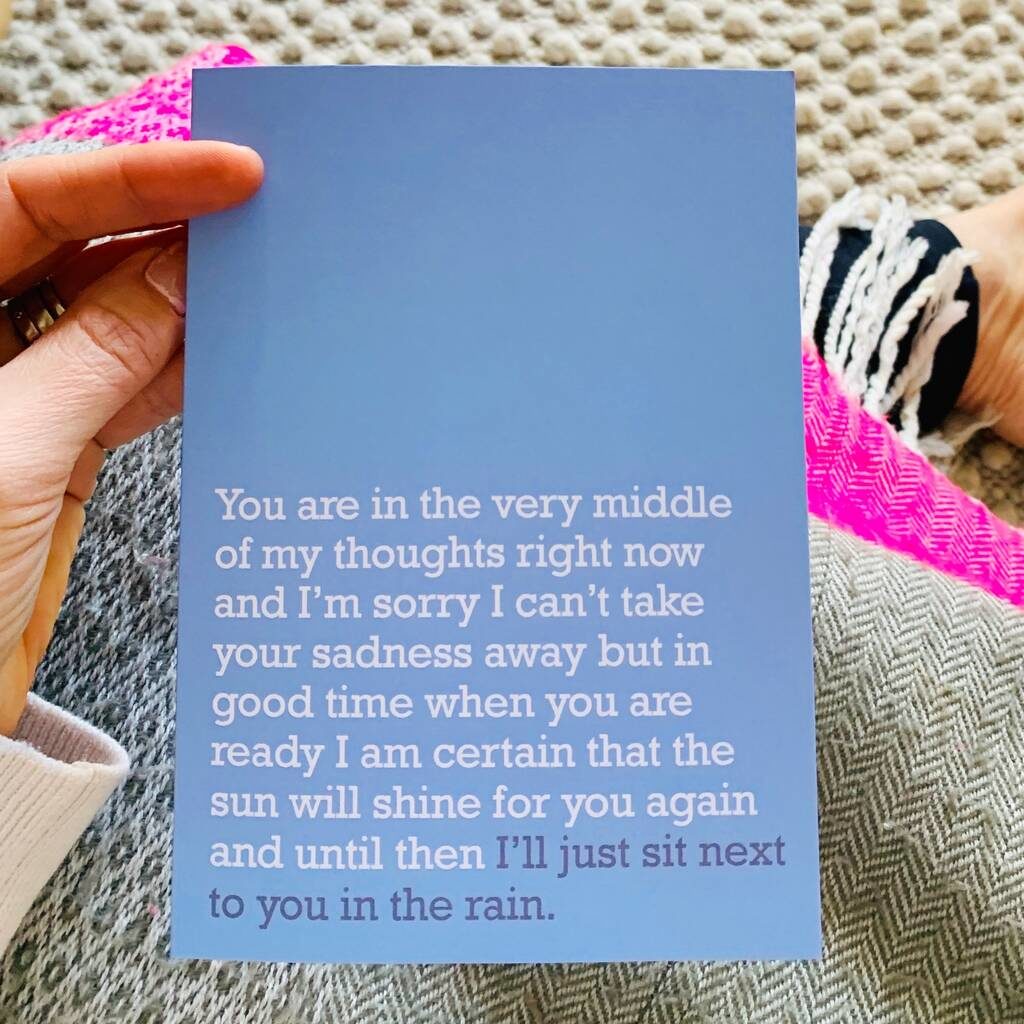 It is hard to find the right lines to say when someone you love is suffering. This card from Not on the High Street offers a straightforward message of support that your brother will appreciate.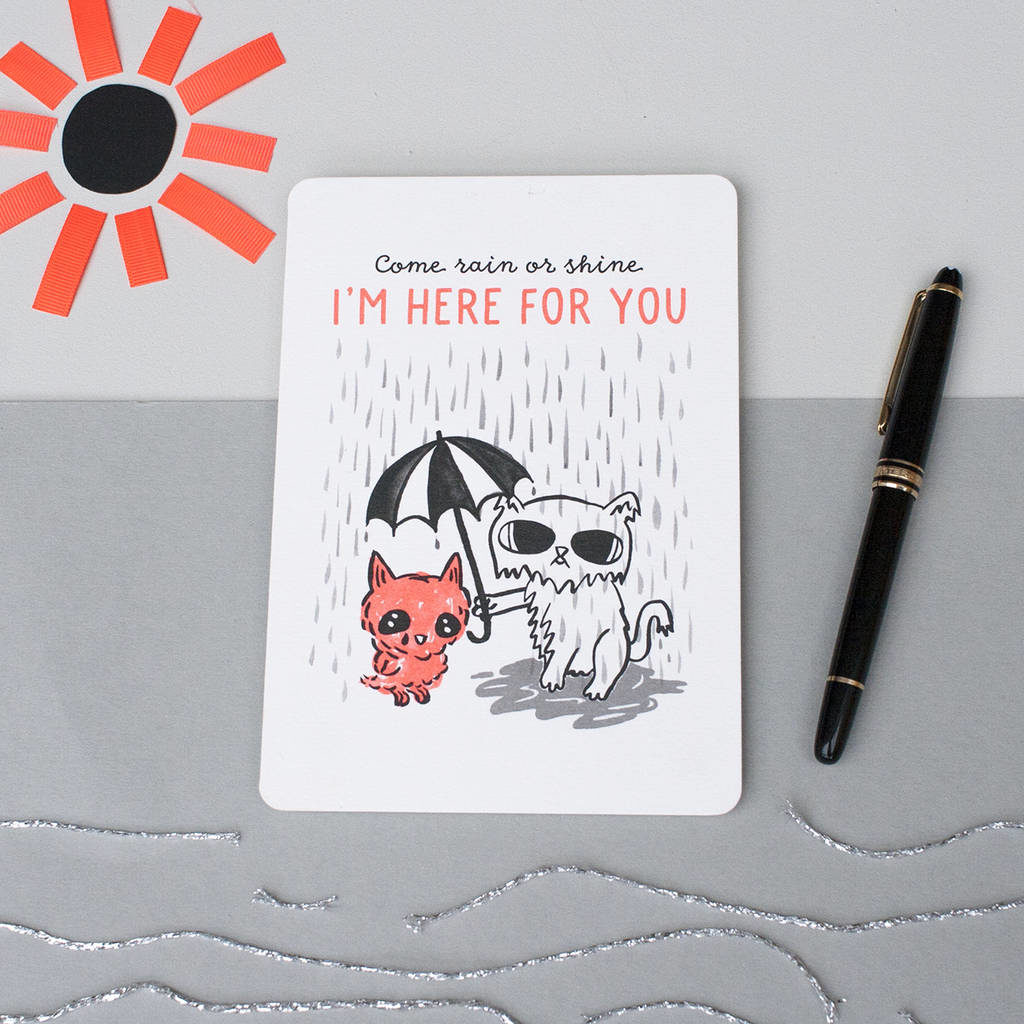 Featuring a cute cat sheltering their sad owl friend from the rain, this card from Not in the High Street comes in a fluorescent envelope and is created from hand painted designs.
For Friend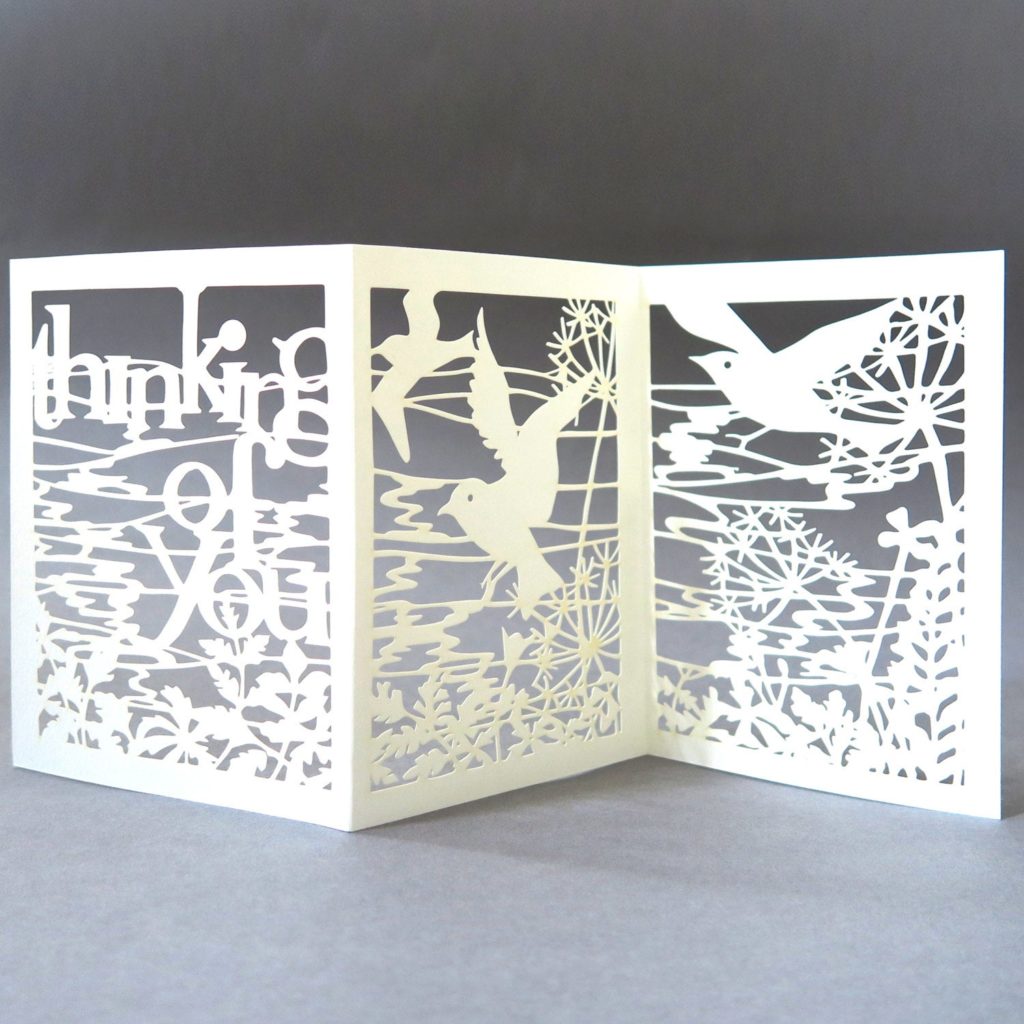 This beautiful card from Chau Art on Etsy is a threefold/triptych design. Produced and hand finished in Oxfordshire, this card is a beautiful and thoughtful way to offer sympathy to your friend.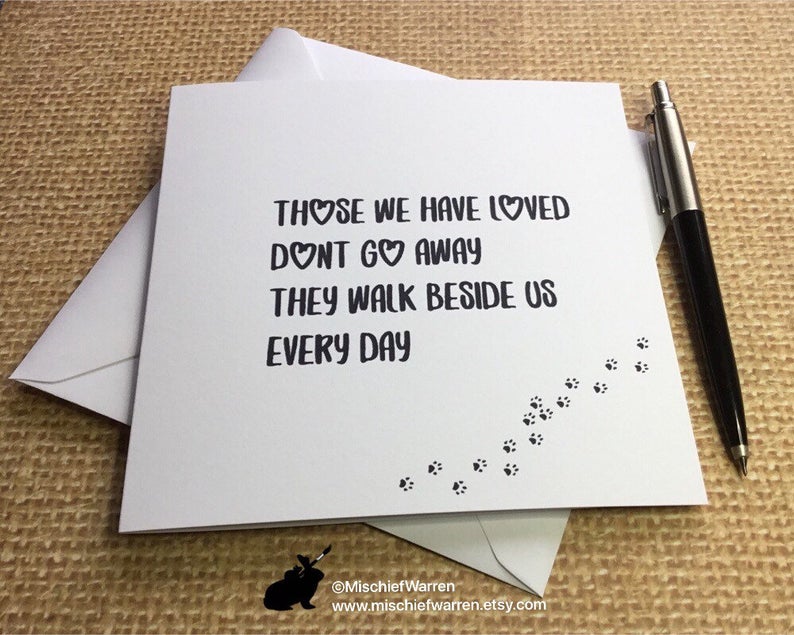 Loss isn't always related to humans – our furry friends become part of our family and losing them can be difficult. When you want to offer sympathy this lovely card from Etsy can be sent directly to the recipient – the creator will happily handwrite your message before sending on your behalf.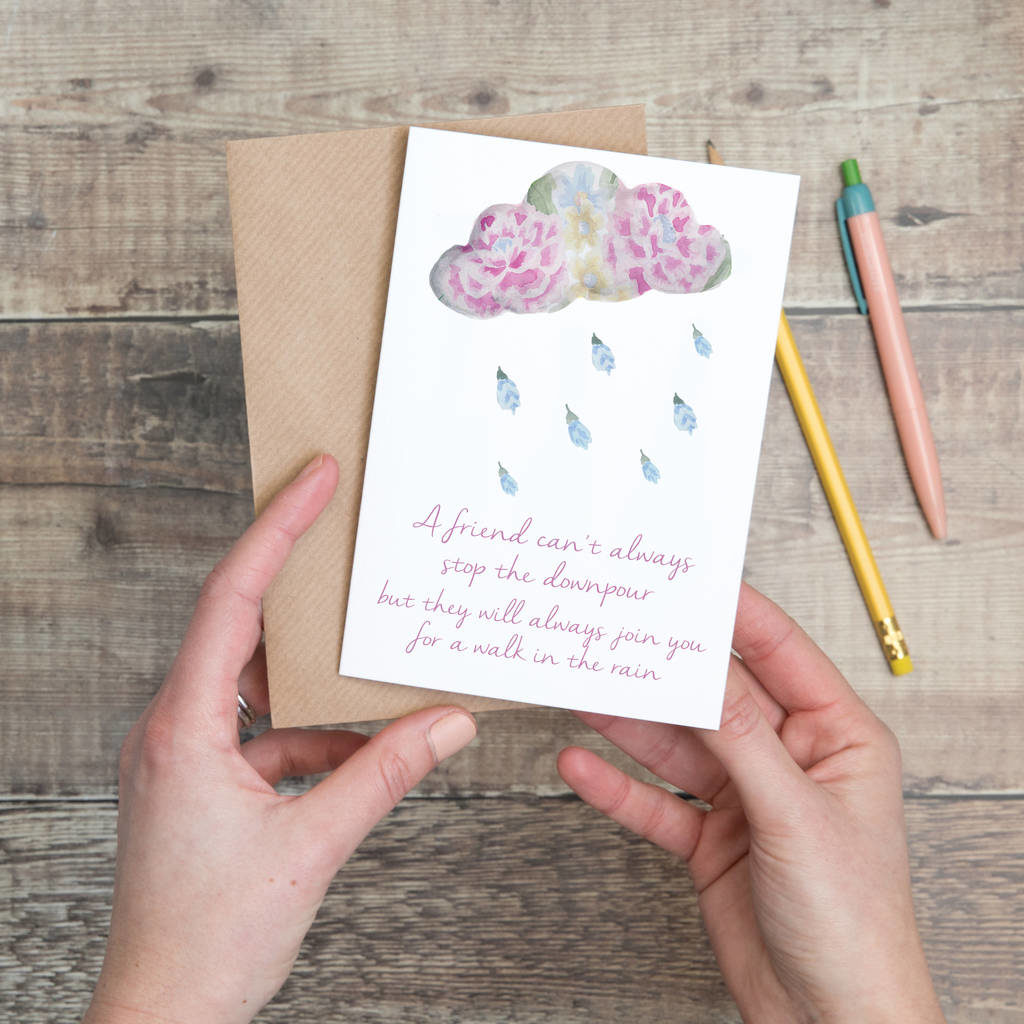 Let your friend know that you will be there for them through this tough time with this card from Not on the High Street. Left blank inside for your own message of love and support.
For Neighbour
Handmade by Lesley in the Decorque studios, this Rose and Doves handmade sympathy card features a prominent soft cream rose. Serene imagery including doves and small green gems add to the peaceful nature. The card is left blank inside for your own message of love.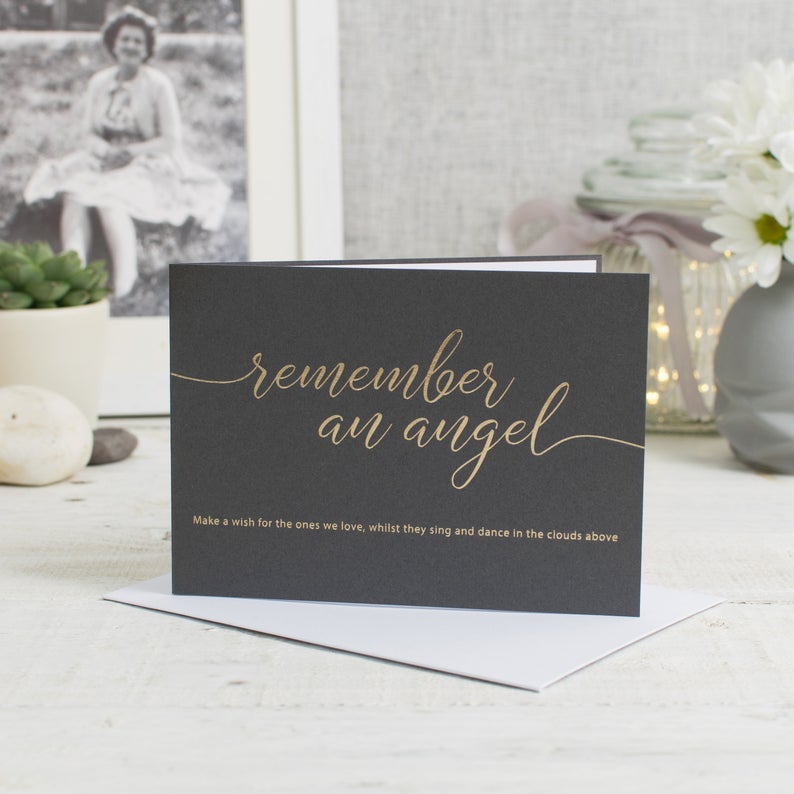 Presented with gold foil lettering of a sentimental poem, this card is made from premium dark grey card stock and is available from Etsy. It is tactile and comes with a blank white insert for your own message.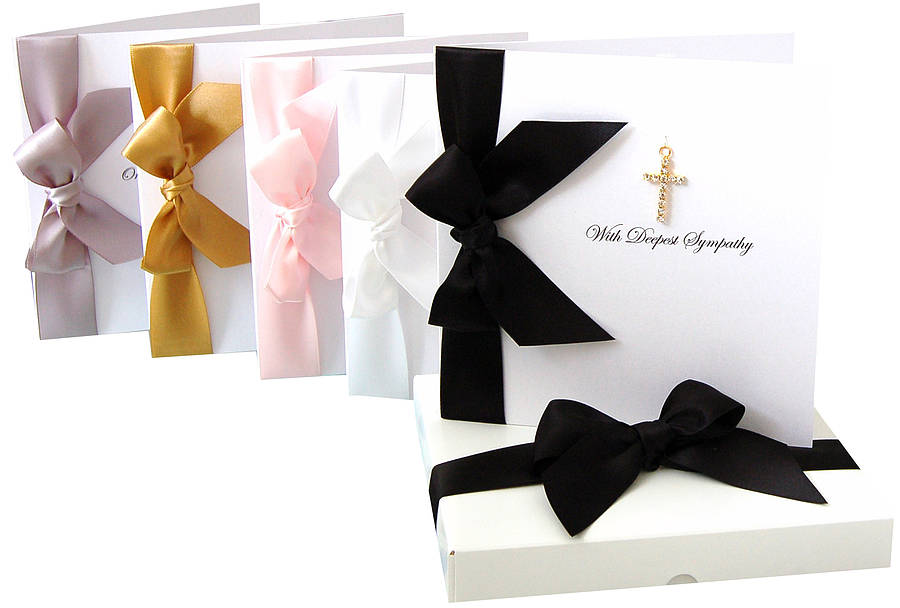 Available with a range of ribbon colours, this card from Not on the High Street comes with a gold diamante cross. Can be sent to you blank for your own message, or if you need it to be sent directly to the recipient, the seller can handwrite your message for you.
Here at Decorque, we have a range of beautiful cards that come blank inside which can be used to offer condolences – see the full range on the website www.decorquecards.com.
Lesley has been inspired through nature and wildlife to create cards and gifts using different techniques – you can find out more about her process in her article here. Lesley is always happy to discuss your needs and get a bespoke design created just for you and your unique circumstances.