There are plenty of relatives to think about at Christmas. It can be hard to make sure you remember everyone, but one way to make Christmas memorable is to give a handmade card from Decorque.
No matter if you're looking for a handmade Christmas card for aunt and uncle or just want some inspiration, read on for more. With handmade cards and gifts all made by Lesley, founder or Decorque cards, you're sure to find some inspiration.
Why Choose Handmade?
For those looking for a way to really make this Christmas special, why not choose handmade a card?
What makes a handmade card special is that it's a more thoughtful, personalised option. With each card intricately made at home by Lesley, Decorque cards offer not only variety, but high quality, bespoke and beautiful designs suitable for any taste.
Handmade Cards at Christmas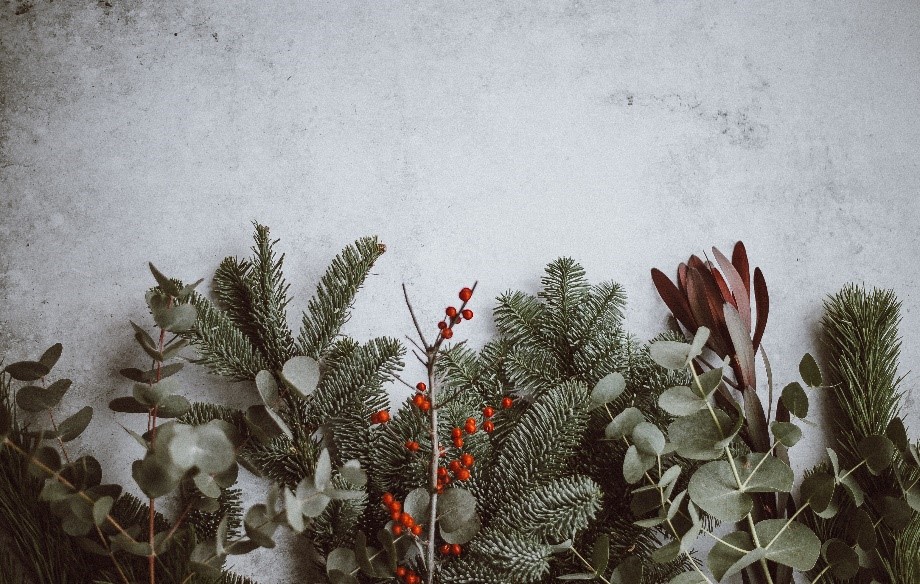 Handmade cards are especially great for Christmas, with so many themes, designs and ideas to play with. Decorque cards have a range of handmade Christmas cards specialised for your Aunt and Uncle, as well as some other stunning designs that add a personal touch. With strong colours and bold designs, you don't have to settle for anything less than the best when it comes to Christmas cards!
Christmas Card Garland Design
This enchanting Christmas card comes with a lovely wreath design and is perfect for your aunt and uncle this Christmas. With a personalised message and reindeer print, this card with autumnal colours also features an intricate wreath.
With glass gems bringing this card to life, this bespoke card is a great choice. What's more, it is made of quality white textured card. It's also left blank for your own message.
Garland Themed Card
With rich ruby red tones, if you want to keep things traditional then this is the perfect card to give. Bringing a sense of warmth this Christmas, this card is an ideal choice with pops of yellow and green for a real Christmas feel. Just like all the cards at Decorque, this handmade Christmas card design is and printed on fine quality card.
Christmas Partridge Card
This festive themed handmade card is full to bursting with Christmas colours. With an intricate design displaying autumnal leaves and a traditional Christmas partridge, any aunt and uncle would love to receive this.  
Top Tip: This also doubles up as a gift as it is a cork Christmas card. The merry Christmas design is printed onto quality cork, making this a festive coaster for the home. 
Christmas Card Message Inspiration For Aunt and Uncle
Dear Aunt and Uncle, wishing you both best wishes for this Christmas and the New Year!
Sending love this Christmas and New Year, Aunt & Uncle!
Hope you both have an enjoyable Christmas! With love and best wishes.
Thinking of you this festive period, and wishing you both health and happiness for the year ahead!
Wishing you both all the best this Christmas!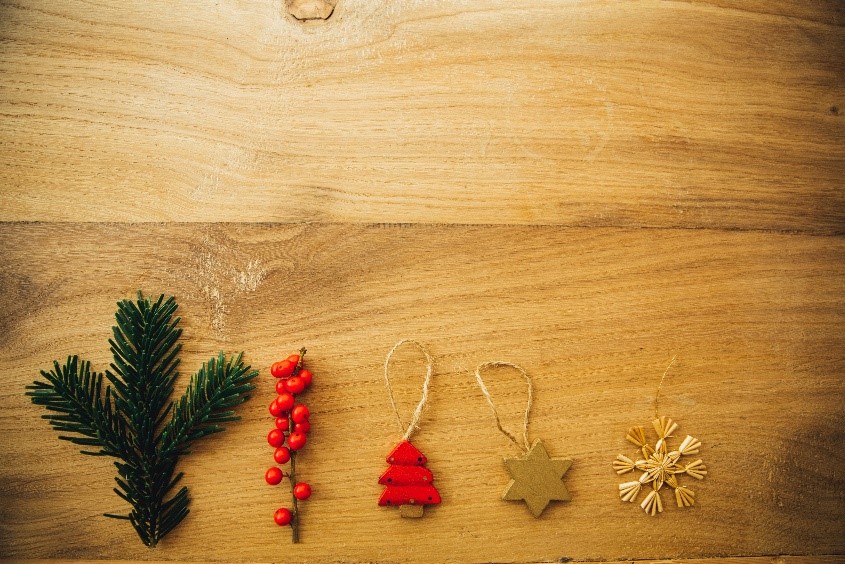 Christmas Present Ideas For Aunt and Uncle
You can find plenty of handmade accessories that would make an ideal gift for your aunt and uncle this Christmas. Decorque's range of coasters, placemats, and lampshades are all bespoke and handmade at home by Lesley, so you'll know you're giving an utterly individual gift.
Decorque Top Picks
Butterfly Cork Gift Set
This lovely coaster gift set will add a touch of colour and artistic flair to any table display. It would make an ideal and thoughtful Christmas gift this year. With a decorative geometric red and black design, this set is beautifully gift wrapped. Made of heat resistant high-quality cork, you are giving a gift that is sure to last.
Decorative Art Print
This modern and decorative art print is a great idea to bring a home to life. No matter if your aunt and uncle are art lovers are not, this modern design would suit any kitchen or living room. A kaleidoscope of colour, it features some of Lesley's favourite designs, all in one.
Fun and Modern Mouse Mat
This bright, tropical mouse mat is a great addition for under the tree this year. Both your aunt and uncle will love this modern design, with toucans and palm leaves. Hand drawn with watercolour ink, add a touch of the tropics to Christmas.
Other Gift Ideas
Gift voucher (Top Tip: A gift voucher is the perfect gift to give if you are sending a Christmas card to your Aunt and Uncle this year. Simply pop the voucher into the envelope for the ultimate Christmas gift)
Chocolate hamper- if your aunt and uncle are known for having a sweet tooth, then why not give them the ultimate Christmas gift of a chocolate hamper? There are plenty online that can help get you inspired.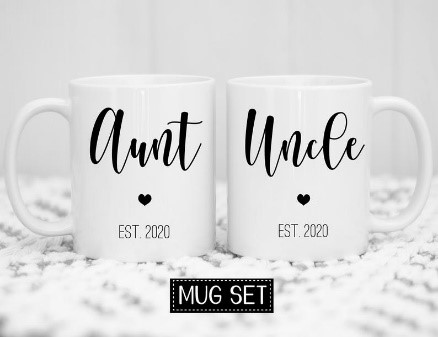 Keep things really personal with a charming mug set this year. This is particularly a good idea for new aunts and uncles this year. You can find some designs online, or why not get creative and paint your own?
Don't leave your aunt and uncle out of your Christmas plans this year. Get some inspiration from Decorque cards! With plenty of bespoke handmade options and ideas for great gifts this year, you can easily find the perfect present.