Say Hello to Summer Roses. With a Rose for Each Day Of The Week
The beautiful British rose is one of the most featured flowers across all my designs. Yes, I love roses, their perfume, colours, softness in texture and the perfect layers of petals forming such perfect shape and the fact they just produce flowers all Summer.
I have selectively photographed the best roses in my garden and chosen one for each day of the week, with examples of where I have used them in my designs for both cards and Home Accessories. It's not only the fabulous tonal colours of roses but their petal formation which makes each bloom unique.
The most common system to classify roses today is that used by the American Rose Society: Hybrid Tea Roses being the most popular class of roses. The rarest rose is The Blue Rose of the Rosaceae family, with a blue-to-violet petal colour instead of the more common red, white, or yellow. Although there is no naturally grown real blue rose, they can be dyed and cultivated through a genetic modification that can be purchased from florists. Because they are rare and unique, they are expensive. The closest I could find to purchase is the 'Blue for You' which is more of a blue violet.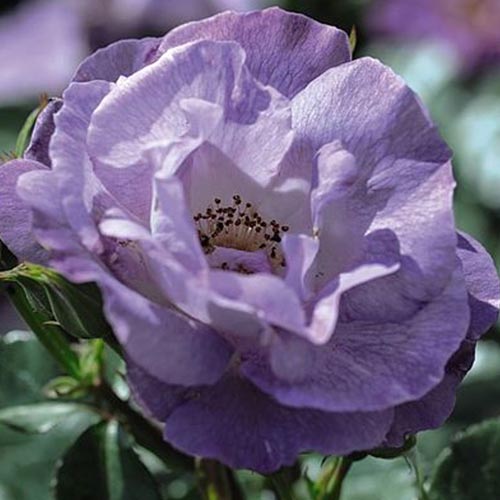 Luckily, with the wonders of Photoshop I can easily create my own beautiful blue roses, perfect for Weddings or Anniversary Cards as their meaning is 'True Love'.
Six of the most beautiful roses in the world are:
The Victor Hugo Rose
The Winchester Cathedral Rose
The Michelangelo Rose
The Gold Medal Rose
The Black Baccara Rose
The Albrecht Durer Rose
The best of which is I think is the Black Baccara Rose – such a fabulous, extraordinary colour!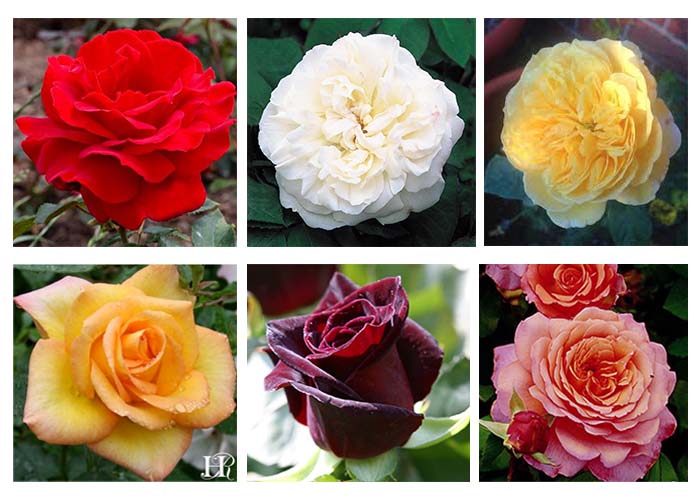 A ROSE FOR EACH DAY OF THE WEEK.
My first choice from the garden for The Sunday Rose is a gorgeous cream rose. Its outer petals are almost white changing to a warmer Cornish ice cream tone in the centre is has a large head with many layers of wafer thin petals.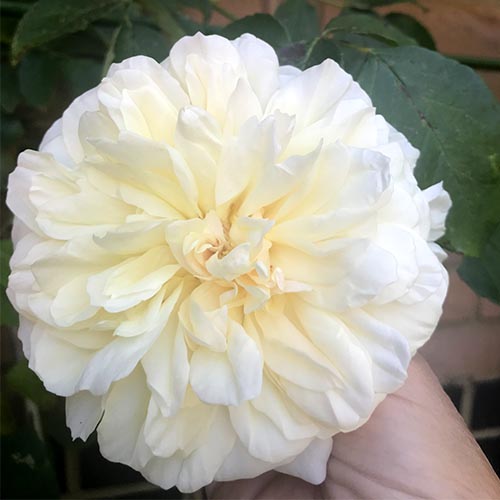 Perfect for my Butterfly Blossom cards which have an oriental feel and make a striking main feature on a lovely Mother's Day card. Recolouring this rose with tints of blue on the outer petals in Photoshop and changing the tones to pastel lemons, lilacs and turquoise they look gorgeous on the 'Swans Lake Heart Wedding Card'.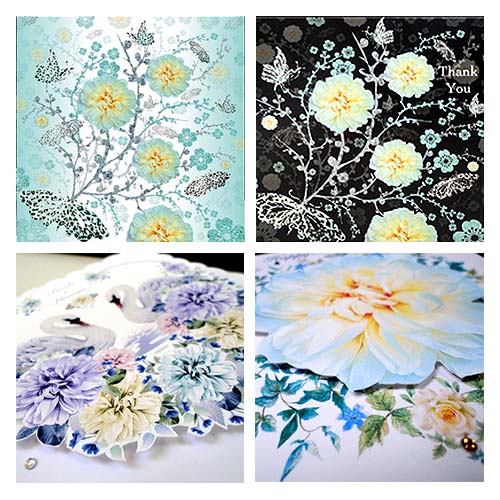 To bring a little sunshine into our lives Monday's Rose is a beautiful butter yellow, a circle of layered soft petals makes this bloom glow. It is a perfect flower for my popular Antique Rose Golden Wedding Anniversary Card, also to adorn my Butterfly of Roses Card and even mixes well with the tropical fauna on the Lazy Leopard Card.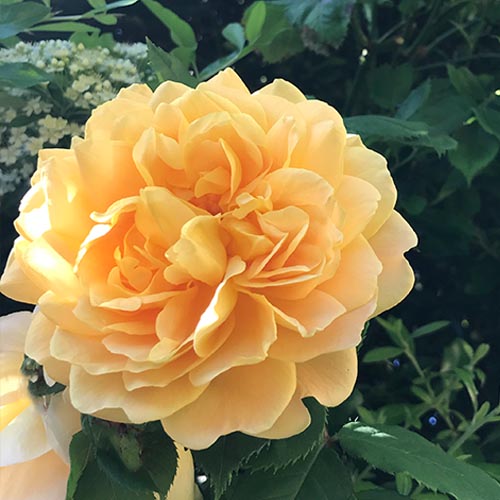 This versatile yellow rose takes on an antique look and feel when digitally printed on eco-friendly cork placemats and coasters. A much brighter version can be seen on the practical plastic mats, bringing a fresh look to your indoor or outdoor dining.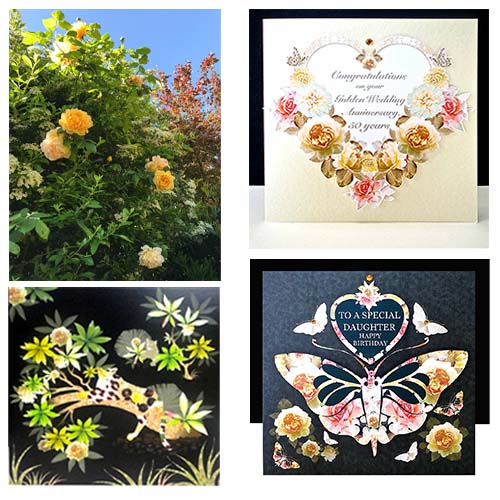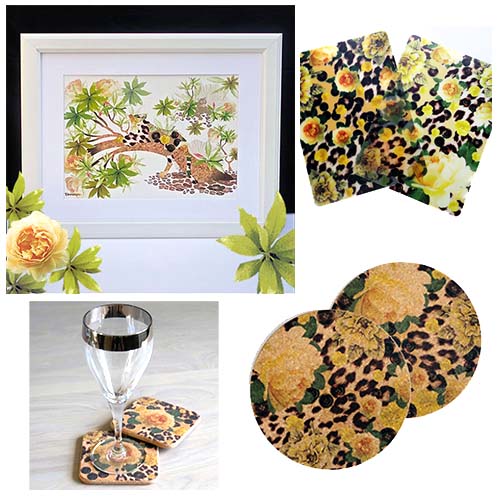 Tuesday's Rose is a beautiful coral, reflecting both Summer and Autumn, this rose bud has just opened its outer petals to flower. What a beautiful rose this is, bringing a warm glow to your interiors, with art prints, lampshades, cork placemats and coasters. Also looks great on greeting cards!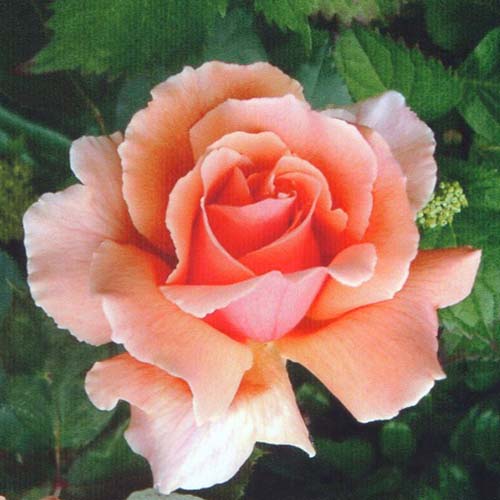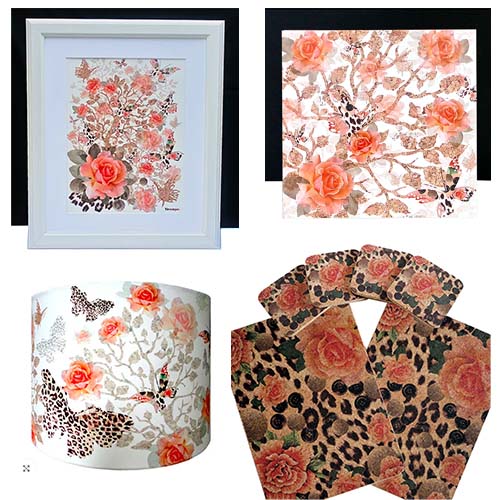 Soft Pink Roses are Wednesday's Rose choice, this rose seems has almost a satin finish on delicate tissue like petals, we just love them for Weddings and Birthdays. Pink has always been a very feminine colour, but also popular around the house, roses and skin prints create a very fashionable look for both home accessories and cards.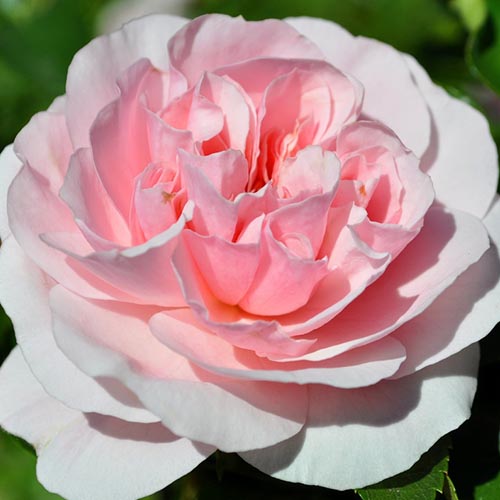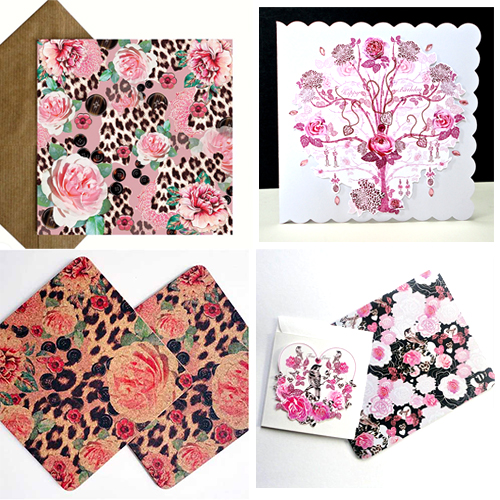 Thursday's Rose is still in bud, which is mainly how we like to buy our cut roses. It opens out to be a pale angelic bloom with touches of pink and gold in the centre. With such delicate tints I felt it was ideal for Wedding Day Cards or even Sympathy cards.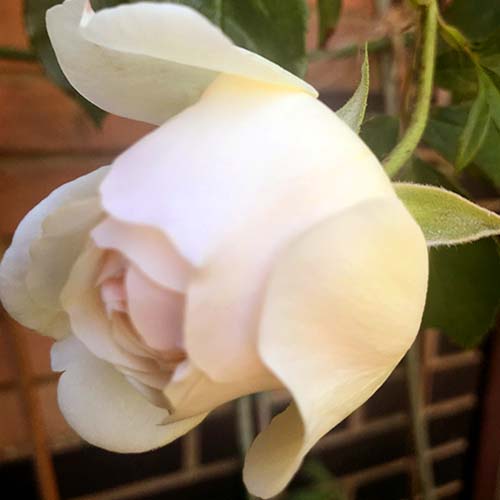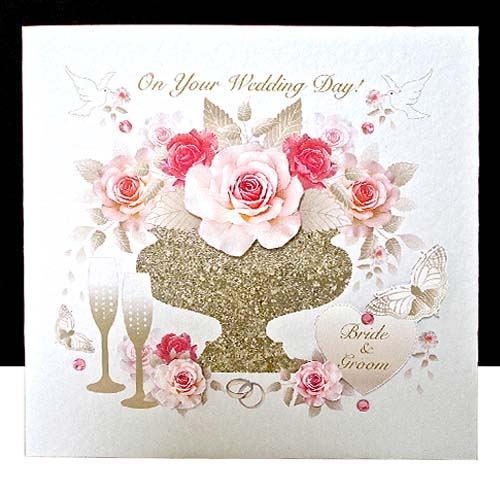 Friday's Rose is the amazing Cerise Rose, which is one of my most popular cards – it really is a sensational bloom. It looks as fresh and perfect in colour on the card as when I photographed it in the garden. With personalisation options you can choose this card for anyone or any occasion.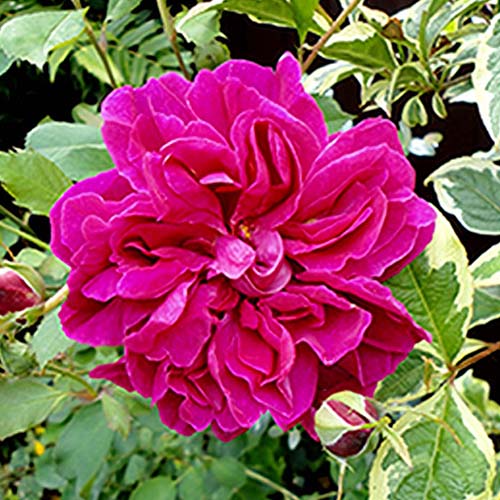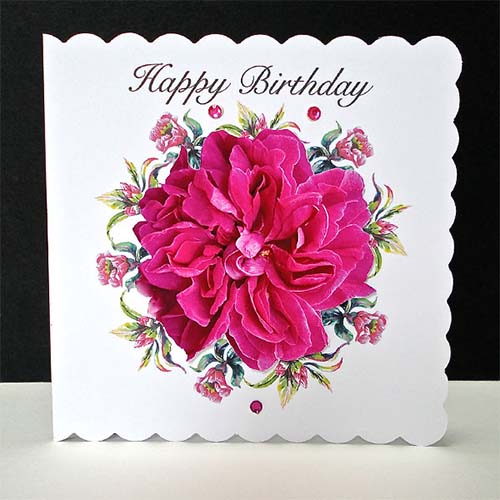 I have left the Ruby Red Rose until last. Saturday's Rose is the most prolific in growth, blooms, and appearance in my garden and designs. Its intense red and velvety texture just makes it a beautiful rose and an inspiring choice to work with.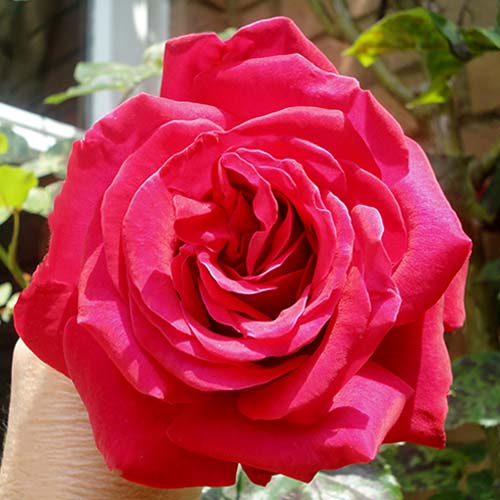 It can be a centrepiece on a lampshade, or part of a amazing flower display in this patterned vase art print.  Of course, it epitomises Valentine's Day and makes a gorgeous Birthday or Ruby Wedding Card.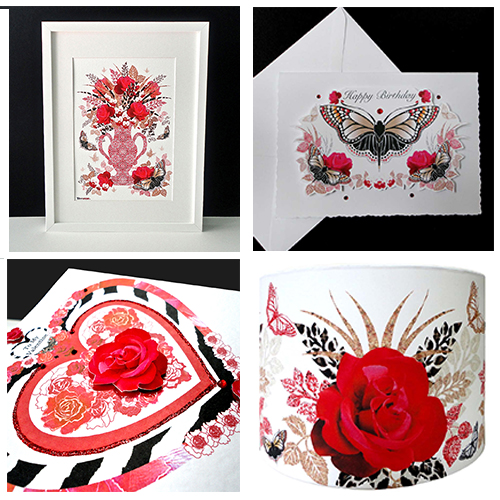 While I was writing this blog, I bought a new rose for the garden which has inspired a new greetings card. Strawberries and cream come to mind with this rose, a strawberry ripple. It also has a great name 'Hanky Panky' – one to remember!!!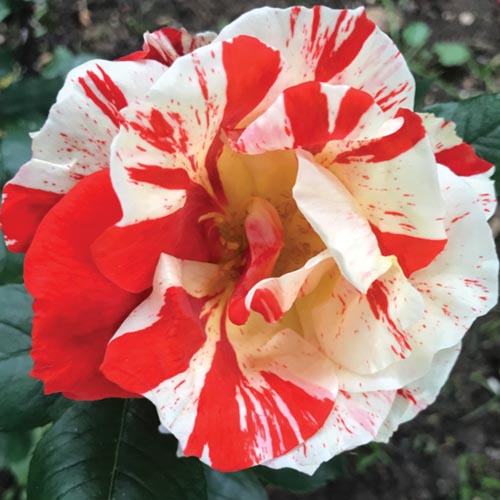 This new card with its hand painted leaves and buds, I hope will become as popular as the Cerise Rose as it really is a stunner.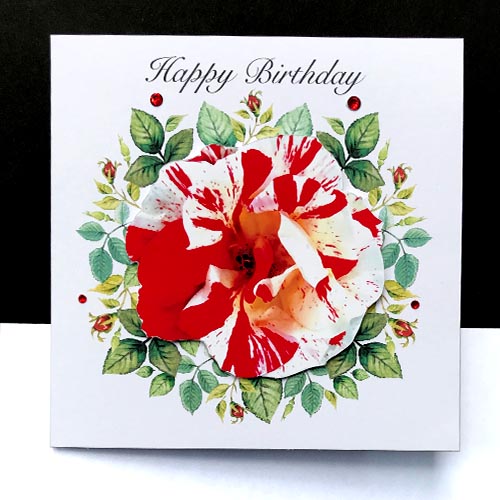 I have enjoyed sharing my love of roses with you and I hope seeing how one of my favourite flowers is so versatile and perfect for creating so many designs, you may now decide to brighten someone's special day with one of my beautiful roses.