The Decorque Cards' Guide to the perfect Valentine's Day card
The gift of love, given annually on Valentine's Day. Valentine's Day is the traditional day to celebrate the one you love with chocolates, cards, flowers, and gifts.
From anonymous cards signed "From Your Valentine", to the question "Will you be my Valentine?" a message of love has been sent of Valentine's Day for thousands of years.
What is Valentine's Day
Valentine's Day is sometimes known as the Feast of Saint
Valentine, and the history of this romantic date is unclear.
The Christian historians name at least three Saint
Valentine's, all of whom have some romantic martyrdom that might have started
the tradition. One Valentine was a priest in Rome who continued to perform
marriages after they were banned for soldiers by the Emperor. Another saved
prisoners, but while he was imprisoned, he fell in love with his jailor's
daughter, and sent her the first Valentine love letter, signed "from your
Valentine" as he languished in the cells.
Of course, the Christian tradition coincides with the pagan festival, originating in Rome, of Lupercalia. During the Ides of February (13-15 February), the Roman Luperci sacrificed a goat and a dog to Romulus and Remus and smeared the lands and the women with blood to ensure a year of fertility. On this day, in Rome, the single women of the city would put their names into an urn, and bachelors would choose a name. That pairing would last for a year and often ended in marriage.
In England and France, Valentine's Day was believed to be the beginning of the mating season for birds. Geoffrey Chaucer was the first to name February 14th as a romantic date – in the 14th Century.
When is Valentine's Day?
Valentine's Day is celebrated worldwide on 14th February.
Valentines Day Messages
"I hope you feel how much I love you and how thankful I am to have you in my life."
"Thank you for being you and for being mine."
"Happy Valentine's to my favourite person. Ever."
"Every moment I spend with you is special. Happy Valentine's Day."
"I never knew that love could be this perfect! Thank you for everything that you gave to me."
"From our random kisses to non-stop laughs, I can't describe how lucky I am to be in a relationship with you."
"Every moment I spend with you is awesome! Happy Valentine's Day"
"I would wait forever and a day to be yours because you are amazing and I love you!"
"I must be the luckiest person on this planet because I have the best girlfriend ever."
"Even though we are both busy, I want this message to remind you that we are still sweethearts."
"Today is the best day for me to stop and appreciate how amazing you are."
"Can't believe how lucky I am to have a girlfriend like you."
"I am not very good at writing cheesy messages in cards, but I want to make sure you know how special you are to me."
Our Favourite Cards
We have hand-selected a few of our favourite handmade cards to celebrate Valentine's Day.
Valentine's Day Cards for Him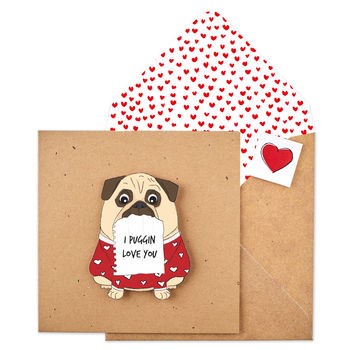 "I Puggin' Love You" This funny handmade card is a lovely way to tell the man you love how you feel – especially if they are a dog lover!
We love this card and think the cheeky card featuring our much-loved garden visitors is a great option for the man in your life. Featuring hand-cut heart shapes, gems and a Valentine's message inside, you can buy it from us here at Decorque.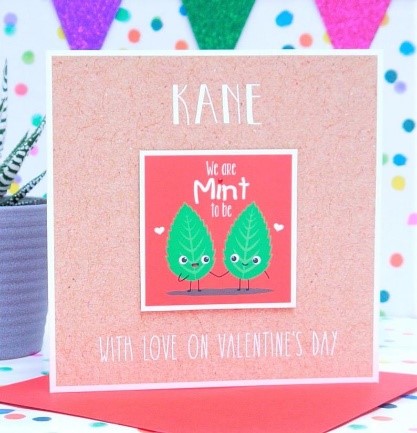 Say it with a pun, using this lovely card from Etsy. Personalised using your love's name, this card is blank inside for your own message. Buy it here.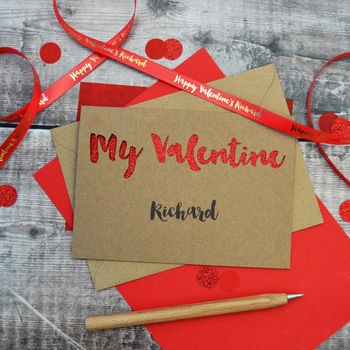 This glitter cut out card can feature your loved one's name, and the glitter can be in pretty much any colour you can think of! Buy it from Not on the High Street here!
Valentine's Day Cards for Her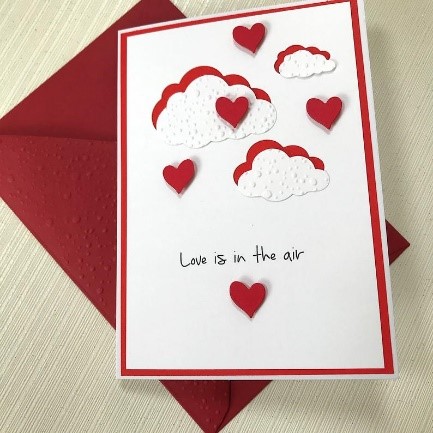 When you want to make an impression, why not send this simple but elegant card? With cut out clouds and floating hearts, this is a beautiful way to tell her how you feel! Available from Etsy.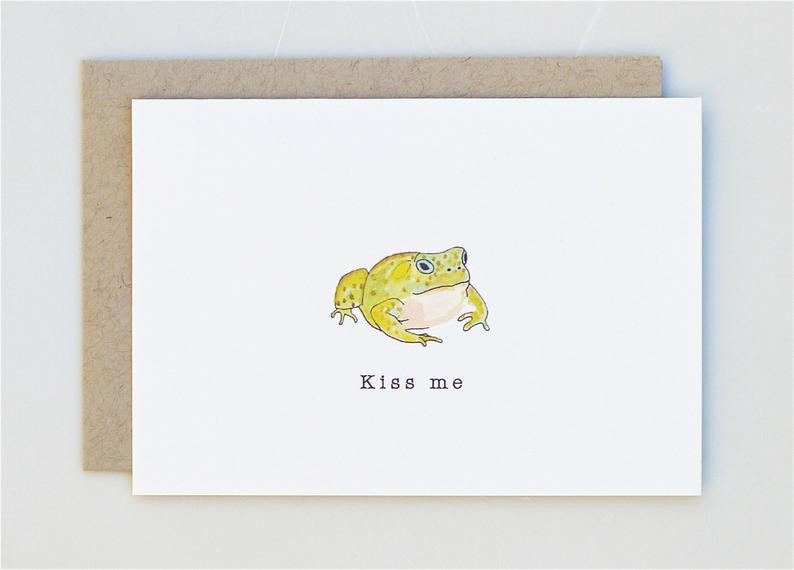 For those who might be looking for a Princess, why not offer yourself as the frog? This amusing card from Etsy is a watercolour hand-painted card, made to order.
Our beautiful bird and rose card feature a stunning, classic combination of pink and black colour. With texturized, hand painted and photographed roses, it is an eye-catching piece that really speaks to the receiver. You can find it on our site here.
Valentine's Day Cards for Boyfriend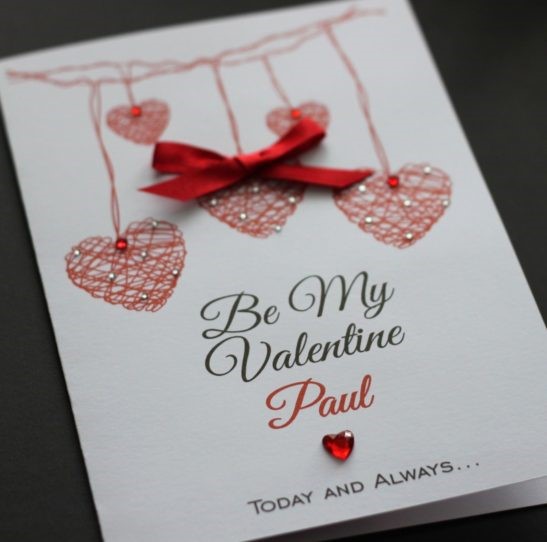 The lovely folks at Handmade With Heart Cards have some lovely cards to be personalised with your boyfriend's name – we love the glass bead and bow detail on this one.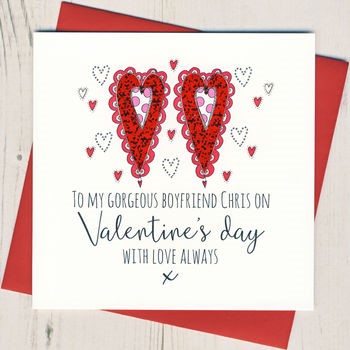 This lovely sparkly heart card is handmade and finished with glittery red gems. It can be personalised with any name and relationship and makes for a thoughtful, romantic card for your boyfriend. Available from Not on the High Street.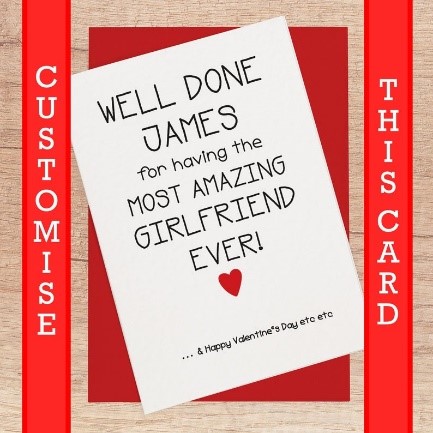 Some funny ideas over on Etsy, including this one – when you know your boyfriends is lucky to have you! Fully customisable, this card is blank inside for your own message, so you can pen your very own Valentine poem, if you want!
Valentine's Day Cards for Girlfriend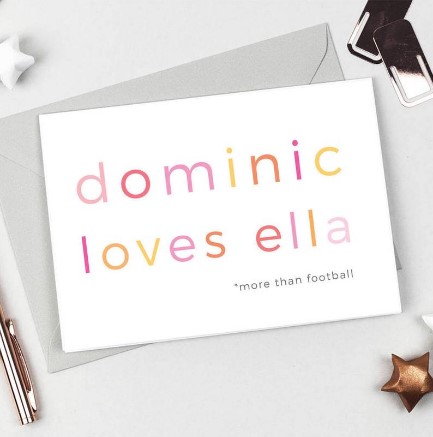 How much do you love your Girlfriend? Use this card and the full personalisation available to let her know! Is it more than football or fishing? More than the Xbox or PlayStation?
Does your girlfriend love flamingos? Show her that you know her by looking at our Tropical Flamingo and Palm card! This tropical card is full of love and a great way to share the feeling – if you would like a closer look follow the link here.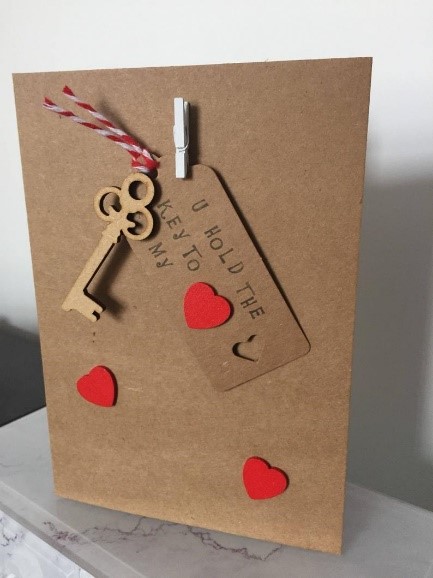 This handmade wooden key card is the perfect way to tell your girlfriend exactly how you feel. From Etsy, it is made from top quality card and wood, for a natural touch to the occasion.
Valentine's Day Cards for Husband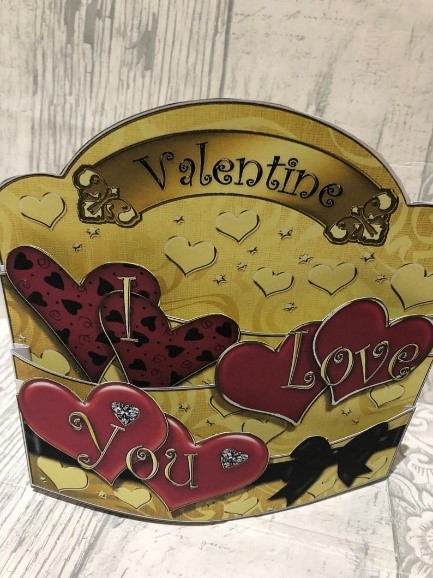 A traditional card, handmade from Etsy is perfect for your husband, especially later in life. Made to be freestanding there is some space at the back for your own message, this card is completely handmade – no machinery used.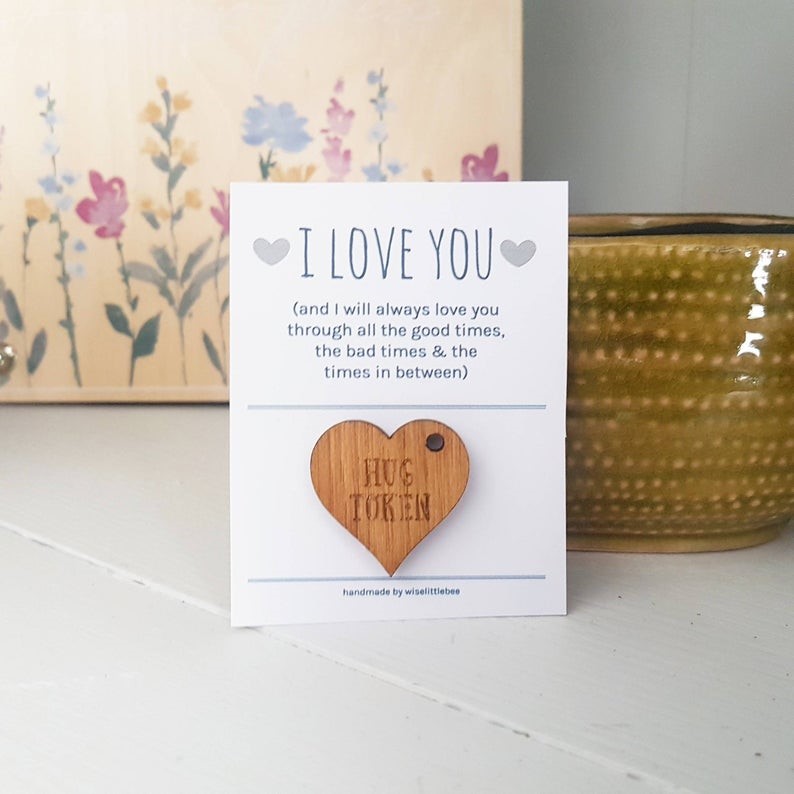 A gift and a card in one, and a heartfelt message to support your husband too, this lovely, handmade card from Etsy is the perfect combination.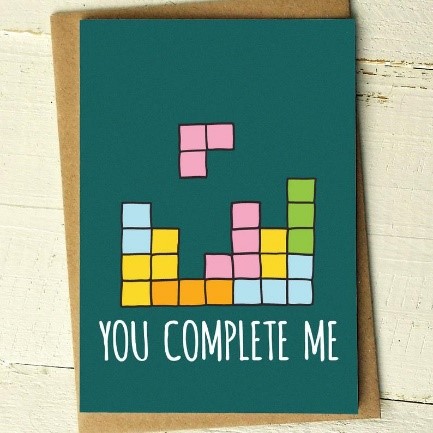 If your husband enjoyed old-school video games – or perhaps he still does – this Tetris card might be a great option! Available from Finch and the Fallow on Etsy, it's a whimsical retro card that will show you know your husband well!
Valentine's Day Cards for Wife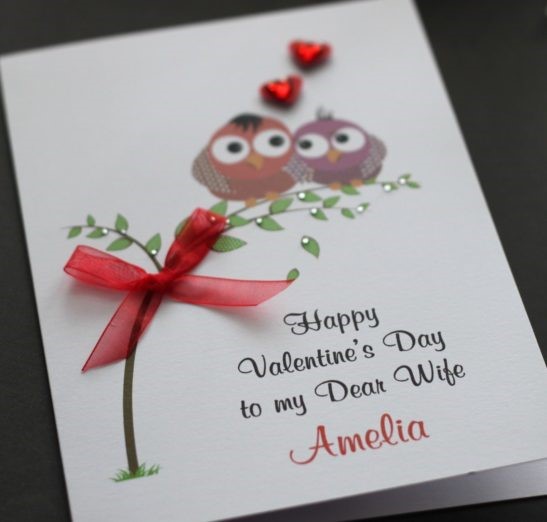 This personalised card from Handmade with Heart Cards is a nice thought for your wife – the cute owls are adorable and the red glass gems and bow add a touch of sparkle and luxury.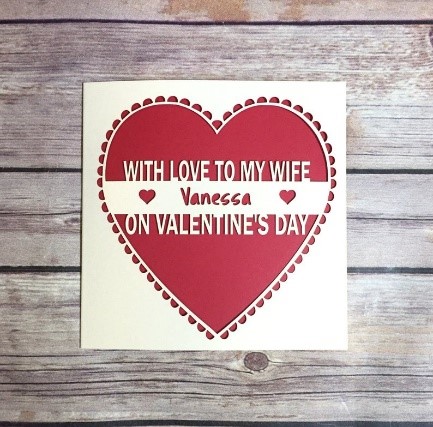 This simple idea is beautifully brought to life using personalisation and is available from Etsy. Laser-cut from pearlescent card and using your wonderful wife's name to make it your own.
Our lovely Valentine card in a soft pink design, featuring a mixture of photographic and hand-painted hearts is a touching, lovely way to show your love for your wife. Available on our site here.
Valentine's Day Cards for Dad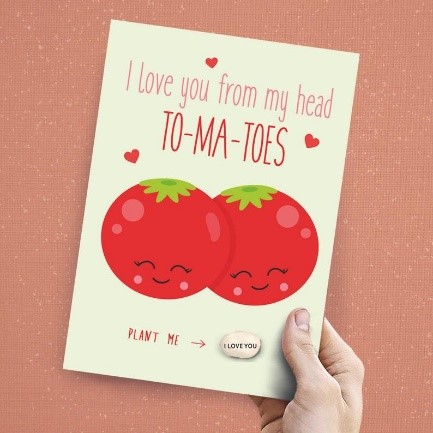 Is your Dad a keen gardener? Show him how much you love him with this green-fingered card from Etsy, including a bean that can be planted (with full instructions, of course). Get it here.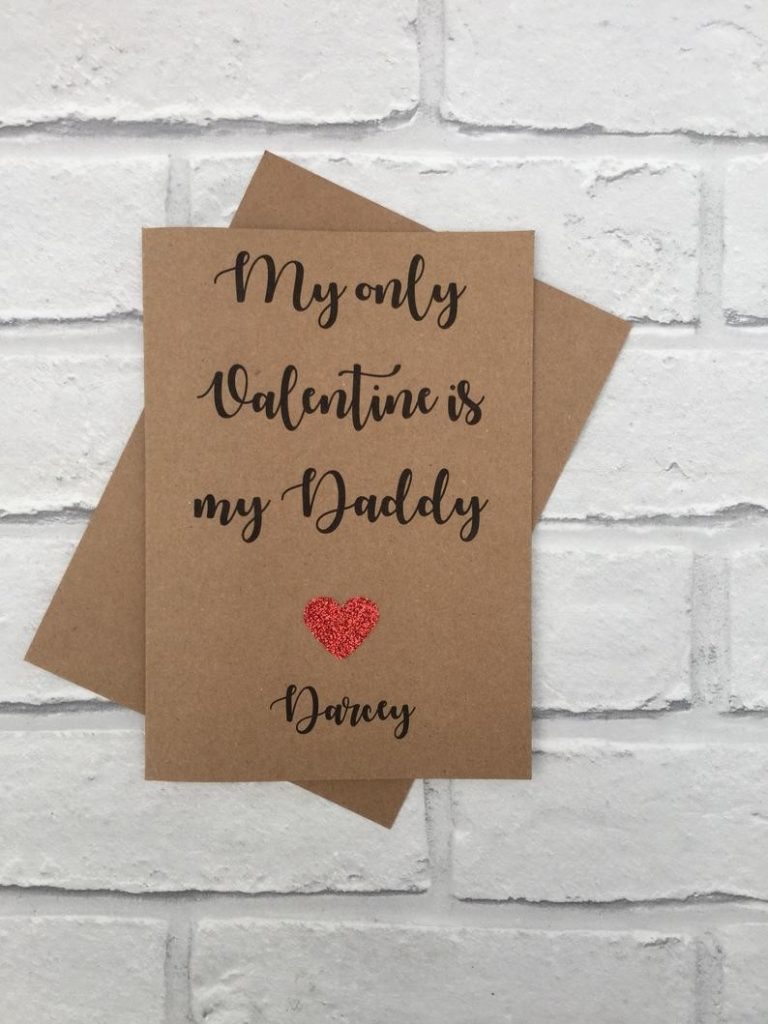 This craft card is 100% recycled and makes for a lovely personalised valentine's day card for your dad. You can find this card on Etsy.
Valentine's Day Cards for Mum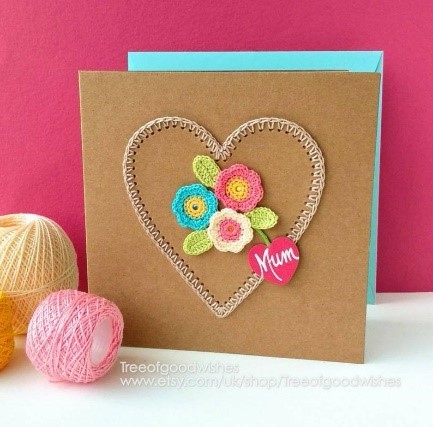 Giving your mum a Valentine's Day card is a lovely way to tell your mum how you feel. This handmade crochet card is blank on the inside for your own message. Found on Etsy this flower and heart card is a touching way to show love.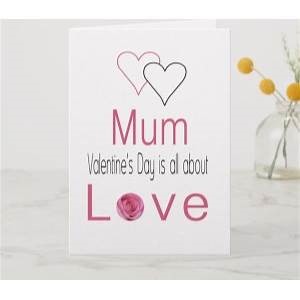 The Rose Garden have designed this lovely card with a beautiful picture of a rose in the 'o'. Left blank inside for your own message, it is available here.
Valentine's Day Cards for Friends
This handmade wood-carving initials in a heart card is a wonderful Valentine's gift for your friends. Available from Not on the High Street, this card can be personalised to suit.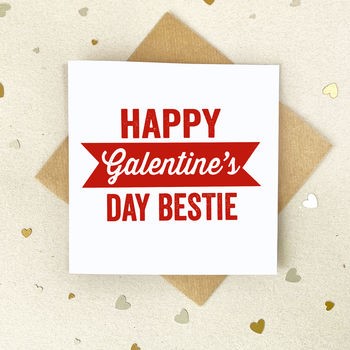 Celebrate your 'best gal' this Valentine's day with a lovely thoughtful card from allihopa available from Not on the High Street. Give your friends some love too!
Valentine's Day – Show Your Love with a Handmade Card!
Of course, if you are looking for the perfect card to show how you feel, reach out to me about Decorque's range of bespoke cards? I can fully personalise any of my cards to make them yours – and with a range of designs, colours, sizes and card stocks available the only limit is your imagination! Find out more about how I create and design the cards here, and if you want to discuss a bespoke order feel free to contact me directly via the Decorque website.