With Christmas just around the corner, you will likely be getting your thinking cap on for the best ideas for gifts for your daughter this Christmas. From the best handmade card to give this Christmas, to gift ideas you'll love, and even a guide on how to personalise your wrapping style, find it all in this guide from Decorque.
Decorque cards started when founder Lesley decided to turn her passion into a career. With ideas and designs brimming with individuality and detail, no matter your daughter's style, you're sure to find something perfect for this Christmas at Decorque.
It all starts with a card, and we've got some ideas for the best handmade Christmas card for daughter right here.

Best Handmade Cards for Daughter from Decorque
Decorque cards come with a personal touch. With all cards designed and made by Lesley at her home, you are telling a story with a card from Decorque. Find some brilliant ideas for a card for your daughter this Christmas below.
This personalised and charming panda Christmas card depicts a Christmas panda with a balloon. Adorned with a Christmas message, this handmade card is full of the colours of Christmas is sure to bring a smile to your daughter's face this year.
No matter whether your daughter has a passion for squirrels, this handmade Christmas card from Decorque is a piece of artwork itself. With matching coloured glass gems, and warm hues of blue, green and gold, this delightful squirrel nestled in the foliage is sure to delight this Christmas.
Decorque keeps the blue theme going with this delightfully intricate handmade deer Christmas card. This handmade card truly brings the spirit of Christmas, depicting a snowy scene complete with trees, snow, and deer. The scene is surrounded by a border of hand-drawn, snow-covered leaves, and will be sure to stand out in your daughter's room or home.
A Guide to Christmas Wrapping
Here's a mini-guide on wrapping the perfect present for your daughter. Wrapping presents this Christmas doesn't have to be a chore – read on for Decorque's top tips.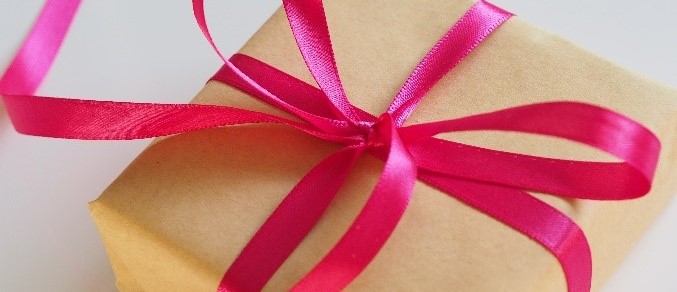 Measure out the paper before you start – this prevents wastage and overuse of paper.
Use good quality tape – this will prevent the presents partly opening before the big day!
Get creative with the paper – you can make this into a bow, or even use it to decorate a gift bag.
Choose a colour theme – this will tie all your gifts together for an extra glamourous finish.
Add a personal flourish with handmade Christmas gift tags – there's some delightful options right here at Decorque, or you could get even more hands on and make them yourself!
Top Tip: If you want to learn how to make your own Christmas gift tag, here's a guide to the ultimate handmade Christmas tags.
Christmas Present Ideas from Decorque
Bright Art Print
Bright tropical flowers and leaves sit on top of zingy animal skin prints to really make this piece of art come to life. Printed on high-quality watercolour paper, with hand-painted flowers and butterflies, this handmade art print is a tropical treat. Give it this Christmas, and find it at Decorque.
Pastel Art Print
This delightful art print focuses on more pastel tones, depicting elegant roses with yellow and orange hues. What's more this piece also brings in a cork background within the handmade design. Printed on high-quality watercolour, a black frame is included in the purchase, so all the hard work is done for you.
More Fun Options for Christmas
Fun Laptop Accessory
This bright, fresh mouse mat is perfect for the worker bee or student. This modern design features tropical flowers, butterflies and animal prints. For a pop of colour in the workspace, find this handmade mouse mat with images hand-painted by Lesley on Decorque.
Decorative Lampshade
This modern handmade lampshade will (literally) brighten up any room. With black, pink and red hues, this design is sure to stand out. What's more, you can be assured of high quality, as the lampshade is hand-rolled on a PVC backing, and is printed on white cotton.
More Christmas Gift Ideas for Daughter
No matter what your daughter's hobbies are, Decorque cards have done all the hard work for you. Find the best gift ideas for daughter for Christmas this year below.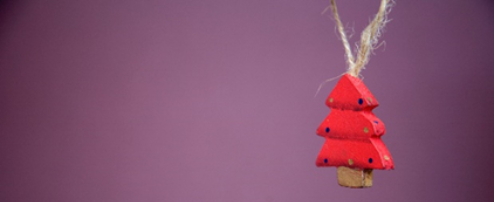 For the Foodie
Gift hamper
Restaurant voucher
Cheese selection
For the Nature Lover
National Trust voucher
Artistic cushion
For the Sporty Daughter
Gym leggings
Fitbit
Reusable bottle
For the Techie
Daughters can be tricky to buy for, but they don't have to be! Hopefully, this post from Decorque can get you inspired to get sorted this Christmas with plenty of time to spare.