What is the 35th Wedding Anniversary?
It is a time to celebrate a life together and all those magical moments over an amazing three and a half decades. Coral, through history has had sacred and magical properties, and is said to protect against sterility. The fabulous pinkie-orange colour and its association with the warm tropical seas makes it a prized possession to wear.
I always add a list of Anniversaries as it helps when choosing presents and cards for those special days. All our significant Wedding Anniversaries are connected to precious metals or stones, the higher the years marriage the more precious the symbol. From the 1st anniversary being paper to the extraordinary 75th Wedding Anniversary, which is a diamond. This was originally the only Diamond Wedding Anniversary until the 60th was added in 1897 to celebrate Queen Victoria's Diamond Jubilee – so now we have two!
1st Wedding Anniversary: Paper
2nd: Cotton
3rd: Leather
4th: Fruit / Flowers
5th: Wood
6th: Iron
7th: Copper
8th: Bronze
9th: Willow
10th: Tin / Aluminium
11th: Steel
12th: Silk / Linen
13th: Lace
14th: Ivory
15th: Crystal
20th: China
25th: Silver
30th: Pearl
35th: Coral
40th: Ruby
45th: Sapphire
50th: Gold
55th: Emerald
60th: Diamond
65th: Sapphire
70th: Platinum
75th: Diamond
What to write in a Coral Wedding Card?
It is sometimes difficult to find the right words to write in your card. Of course, it depends on your relationship with the couple. If you are stuck for words, below are a few ideas.
Coral Wishes. By Angela MacWillson
The seasons come and the years pass by
But love will always stay
And you two have the sweetest gift of all
A Coral Wedding Day
Time to Celebrate! By Janyce Cotterill
It's your Coral Anniversary
A time to celebrate
The thirty-five years of married life,
Thirty-five years of husband and wife
Take time to walk down memory lane,
Take time to share your love again, Raise a glass to the years gone by,
For the love you both have will never die.
Blessings. By Angela MacWillson
You're more special to me, than a world of wealth
I couldn't be happier with anyone else.
Happy Coral Anniversary wishes to you. Have a fantastic day and Celebrate!
Happy Coral Anniversary, 35 years of marriage. We hope you have a wonderful day and many more special Anniversaries to come.
The thirty-five years you have spent together only says one thing, that is you both were truly and only made for each other.
Happy anniversary to both of you Sending my warm wishes to both of you on your anniversary. You two made me realize there is "happily ever after."
Happy Wedding Anniversary! You are the best husband and the best friend ever! You are my forever and always.
My love, Happy Coral Wedding Anniversary! You are the greatest gift of my life!
I just can't believe how long it's been darling. Thirty-five long years. But we made it. Thank you for everything.
The thirty-five years you have spent together only says one thing, that is you both were truly and only made for each other. Happy anniversary to both of you!
Thank you for setting such a great example of marriage, dear parents. On your Coral Wedding Anniversary, I wish you all the happiness today and in all the days to come.
You are the most romantic couple and most caring parents in this world. Congratulations to both of you on this special occasion! We love you!
Congratulations on discovering the secret of a perfect marriage,Happy Coral Wedding Anniversary.
Our Favourite Cards
We have taken some time to collate a selection of cards which may help you to find the perfect card to give, depending on your relationship. Most of these cards can be personalised, so even if the examples shown are for Mum & Dad, Husband or Wife other options are possible. Have a look at some ideas below:
A pretty coral card with stylized flowers and birds can be personalised with names and date.
A Vintage Coral Heart stylized floral and butterflies personalised to celebrate those 35 years.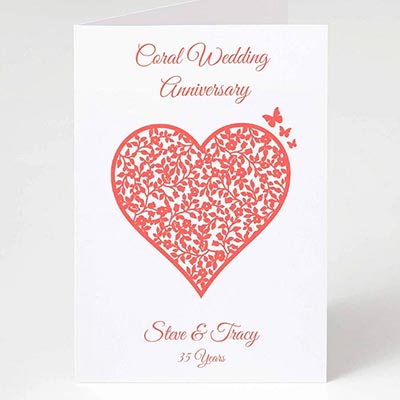 This Coral Floral Heart has beautiful roses and hand-painted flowers in deeper tones, hand-cut and mounted. It can be personalised with names on the front and a message inside.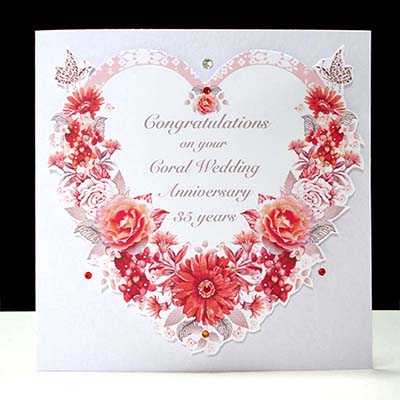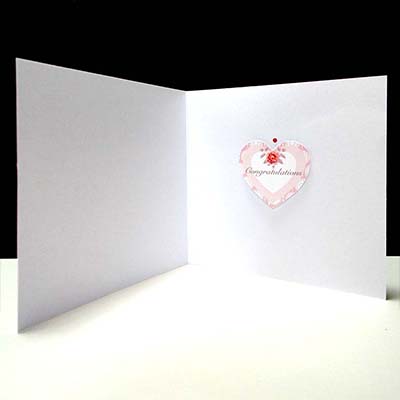 A Coral Anniversary Tree with added sparkles and bows makes a pretty card.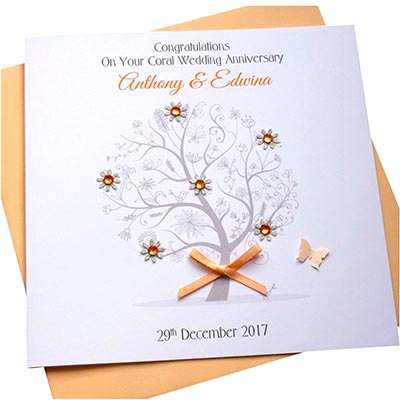 We always love hummingbirds and with a coral stripe it is a lovely card. Wow, 12,775 days married!!!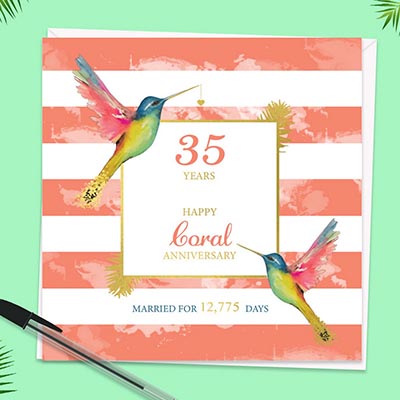 Following on the bird theme these gorgeous coral red Flamingos are true love birds. Personalised with names or the number of years makes it perfect for many anniversaries.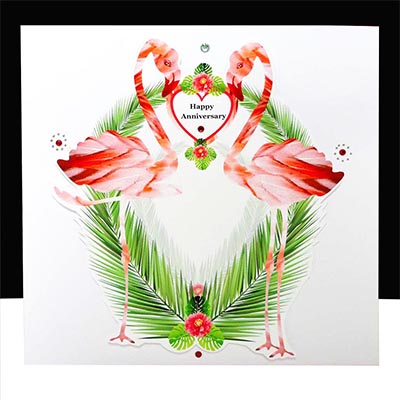 This quirky hand-crafted card with cotton crochet hearts is simple but cute!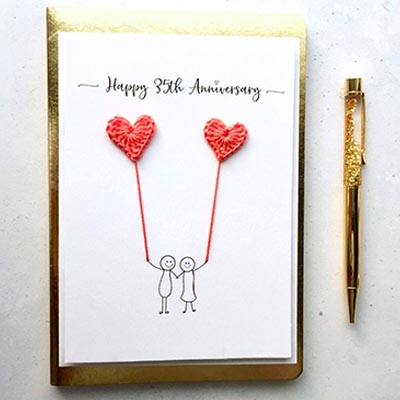 Mum and Dad
Fancy some creative stitching, well this rose bouquet is a perfect choice.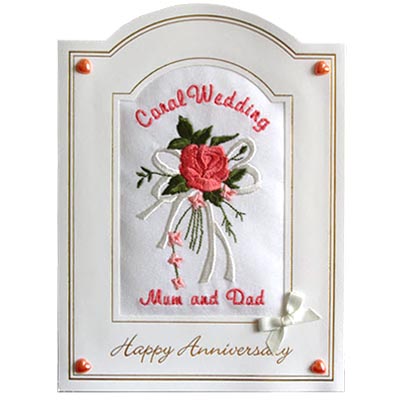 You can say cheers to Mum and Dad with elegant champagne glasses with flowers and
sparkles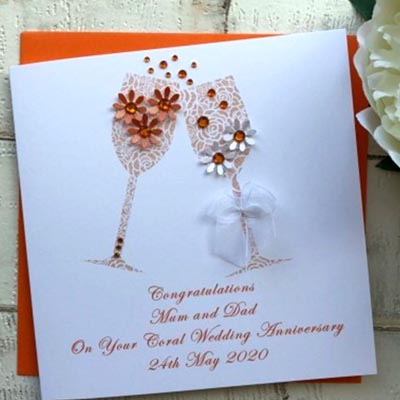 A very pretty soft coral watery floral form the number 35 to celebrate all those years of marriage.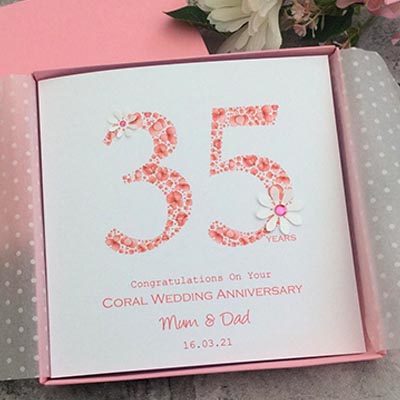 A contemporary design. We can just see the impression of champagne glasses here with sprinkles of bubbles.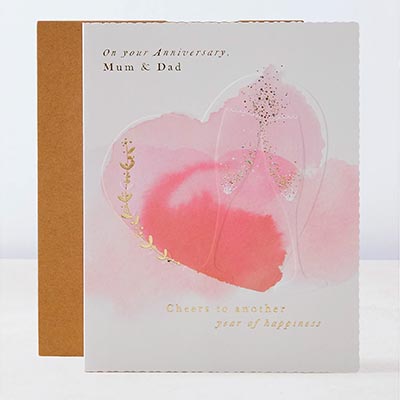 We think Mum and Dad will love this floral card finished with a coral ribbon bow.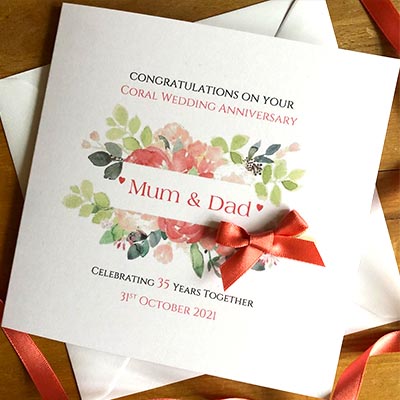 Wife
Hearts with personal messages hang from this love tree for a wonderful wife.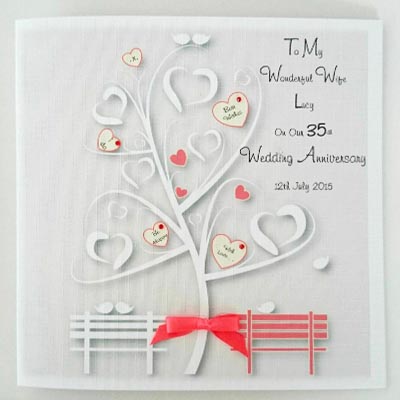 Your gorgeous wife will love this beautiful two tone coral card.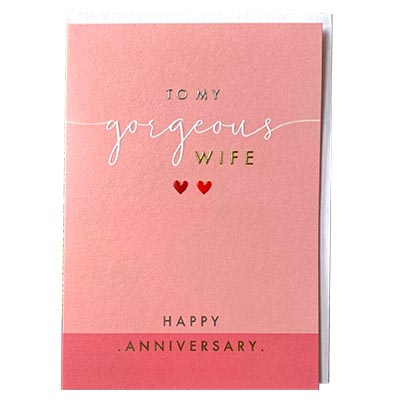 Spin this this red heart to reveal those personal messages to wish to say to your loved one on this exceptional day.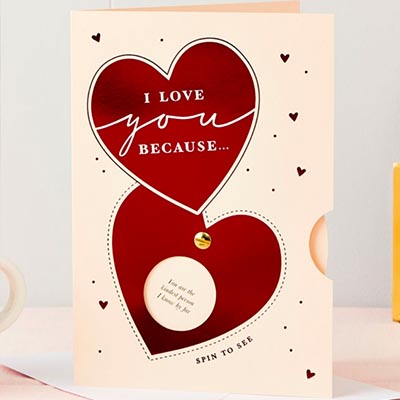 This beautiful luxurious boxed handmade card will not fail to impress.
This sausage dog love card brings will bring a smile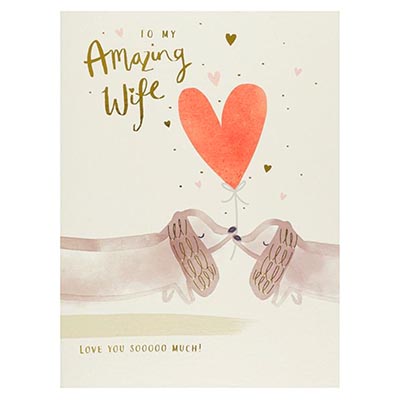 Husband
This message comes straight to the point. Perfect for Husband or Wife.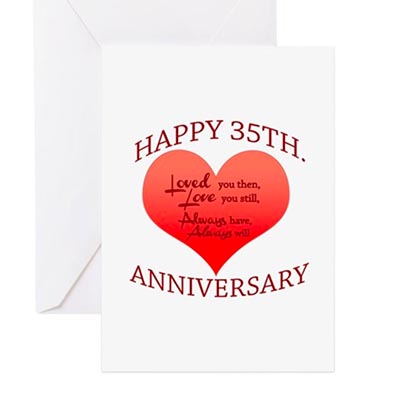 With love to your husband with a glittering coral heart.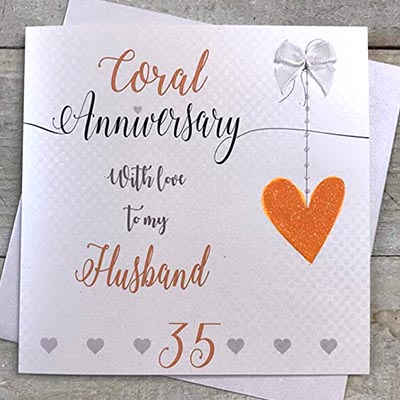 A wonderful husband will love these coral shooting stars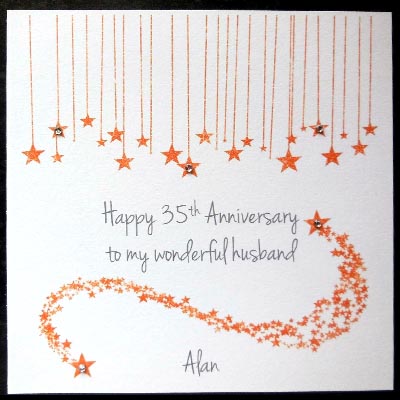 Blank cards
Yes, blank cards are useful to send for any occasion, you can match the colour for an occasion and write your own message.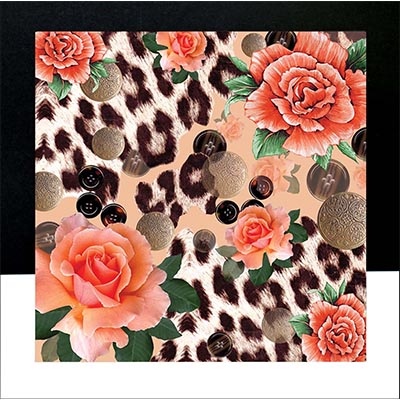 Coral roses, skin print set on a pale orange tone has the perfect colours for this occasion.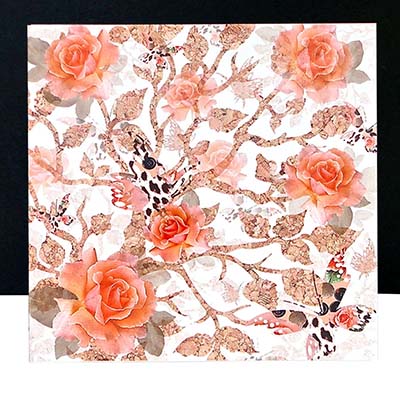 A Butterfly Bush is adorned with coral roses which again is a good choice for this
Anniversary.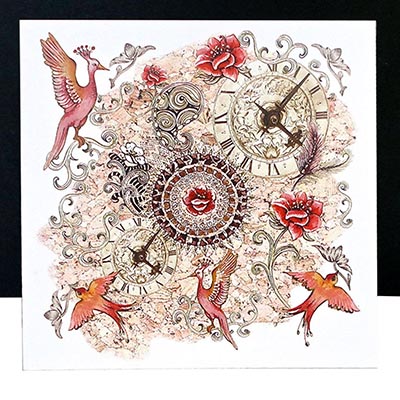 The Imagination in Time design will cover the 35 years together!
35th Coral Wedding Anniversary Gifts
Giving the perfect anniversary gift is much easier when you have a theme, and with the 35th anniversary being coral, you can find some amazing handmade gifts when following this theme.
Find some handy ideas in our selection below.
A Personalised Coral Bead Bracelet with initials on silver charms ….is charming!!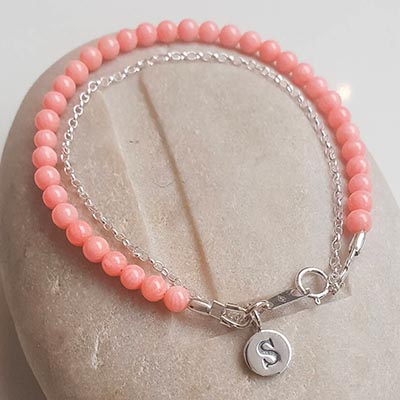 This coral flamingo cushion could be matched well with the Flamingo Palm Anniversary
card!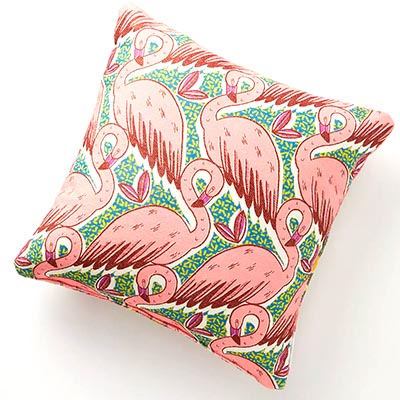 Art prints are always a good idea, the Coral Butterfly Bush A3 design as wall art will ensure you remember the day.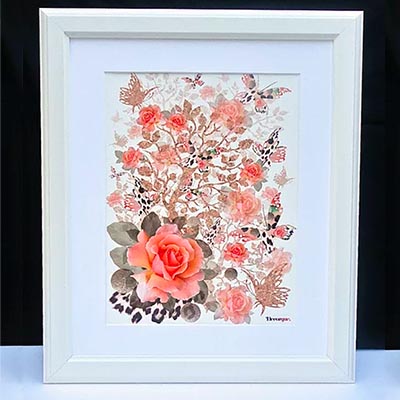 Garden Party Monogram Mugs from Anthropologie all have a touch of coral and make a perfect gift.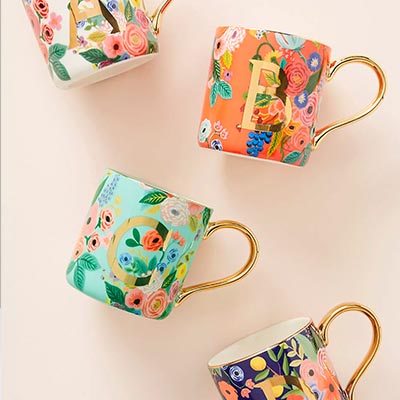 Eco-friendly, digitally-printed – these coral rose cork coasters are a useful gift.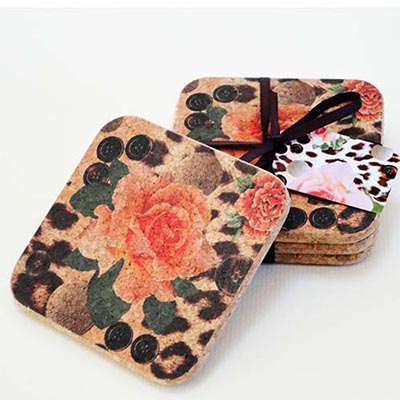 Matching cork placemats for those coasters may just complete that gift!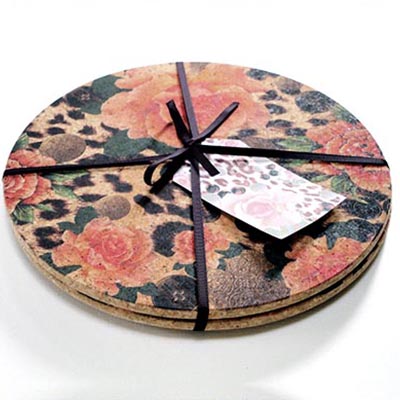 What a fabulous Caspian Tray, unicorns and lions inspired by the Chronicles of Narnia.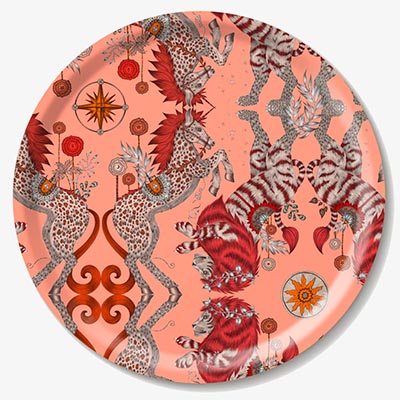 Something may be to keep in the office. A red and gold desk globe!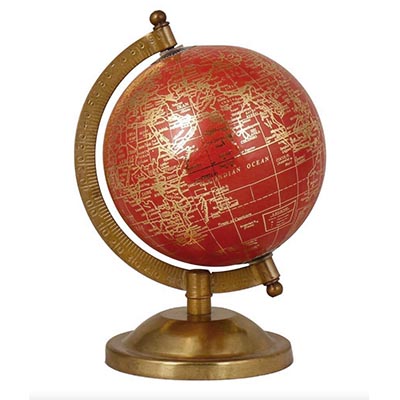 An Anniversary gift that stands in time. A surprisingly modern garden feature is this skilfully made Sundial.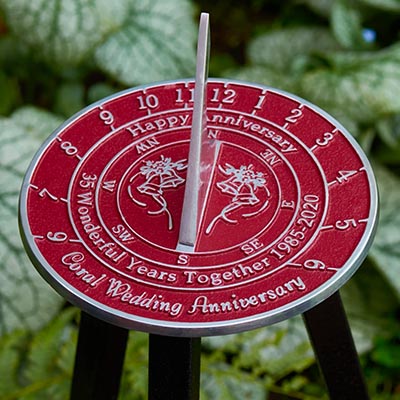 Still looking for that gift that will bring a smile? This Just Married 35 Years Ago T-Shirt is fun!
Of course a gardener's dream would be a Coral Wedding Rose to plant and admire in years to come.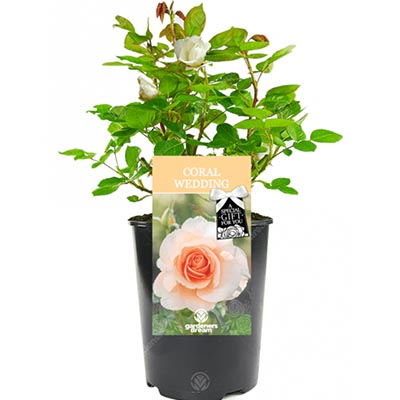 Finally, if we just can't find the perfect gift, flowers could be the answer. Receiving a beautiful bouquet is always a delight.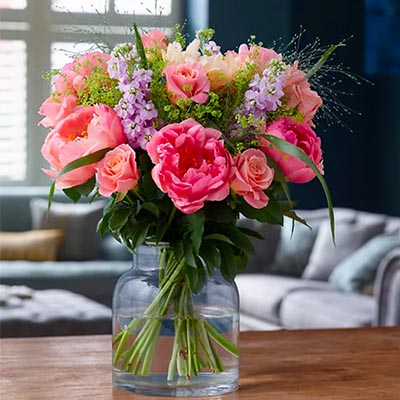 So, to find the perfect Coral Wedding Anniversary card or even a gift, have a look at our website.
For further information about Decorque and our products, please visit our blog which has lots of ideas for making your own cards, buying cards and gifts for those special occasions and events.