No matter if you're a dog lover or not, you can find the best handmade gifts and cards for Christmas time. You might want to sort a gift for your four-legged friend, or might want to let the dog lover in your life know how much they mean to you. Whatever you decide, Decorque's guide can get you started.
This Christmas dog garland card handmade by Lesley captures the spirit of Christmas. Depicting three dogs, this traditional card ties everything together nicely. With deep colours of red, teal and brown, this handmade card is finished off with glass gems for a festive touch and is hand finished by Lesley for the ultimate personal feel.
Handmade Dog Christmas Cards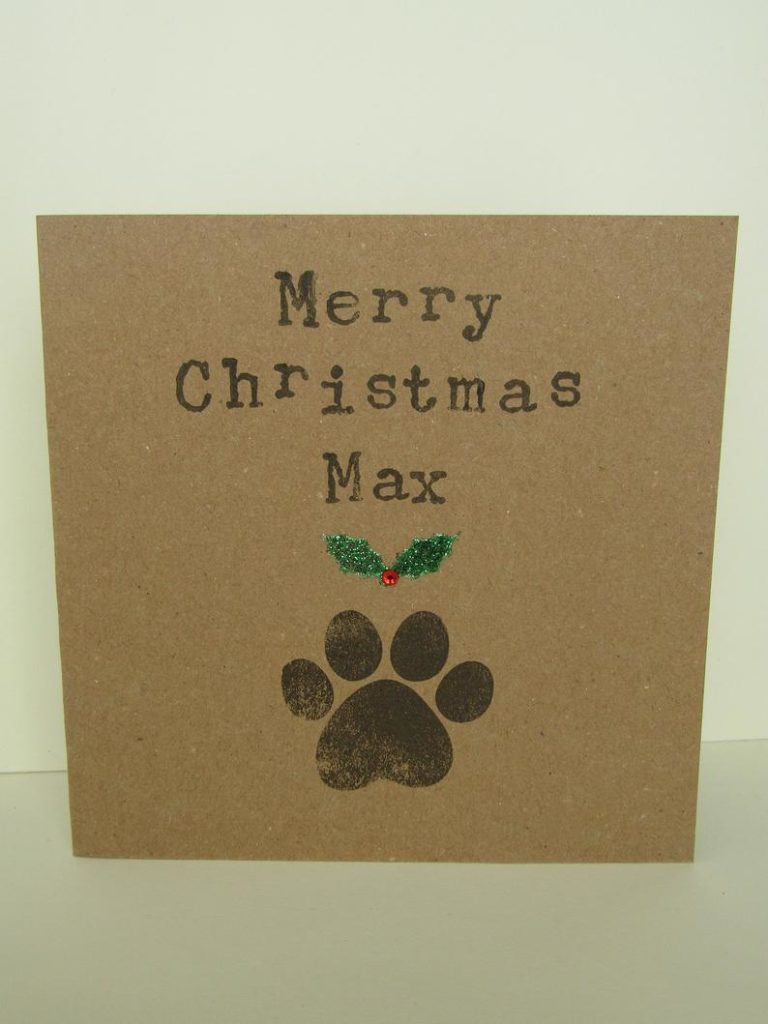 Now we're talking. Perhaps you're a dog lover who needs the perfect card to give to your beloved pooch from the whole family? This simple but effective handmade pawprint card is sure to delight this Christmas. It is left for your own message and can be personalised to give to your dog.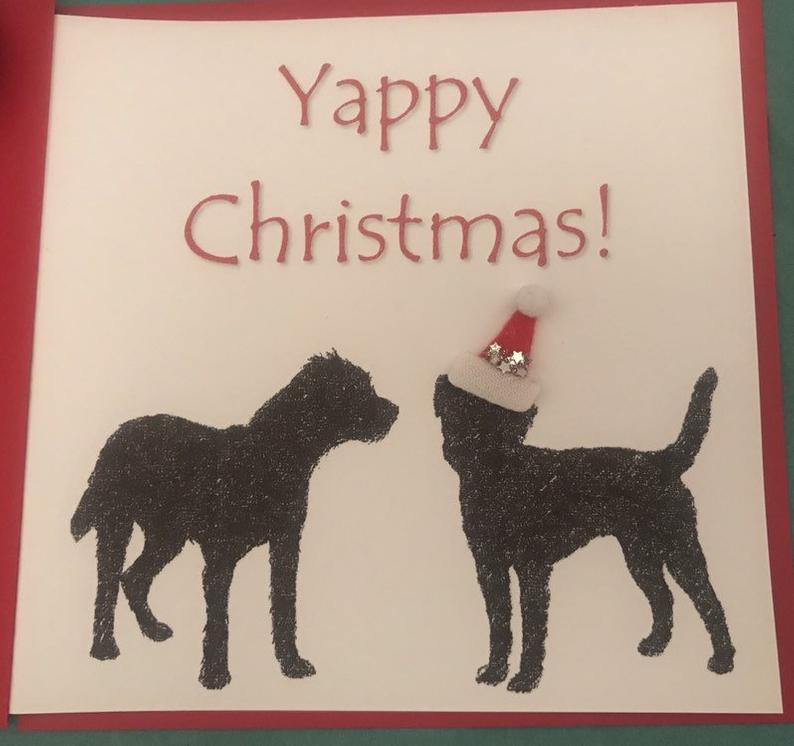 This handmade Christmas card depicts two border terriers, and is a textured card left blank for your own words. What makes this card extra special is the handmade Santa hat with glitter that really brings this card to life.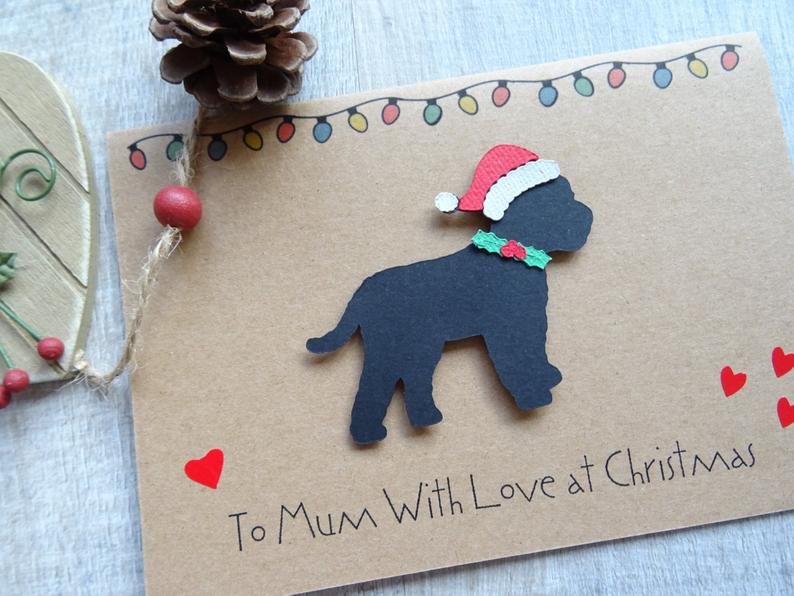 This handmade Christmas card is a great 3D option, with a Santa hat, holly collar and red hearts adding some Christmas cheer.
Personalised Dog Christmas Present
These delightful sausage dog slippers are perfect for anybody to get cosy in this Christmas. Whoever you give this gift to will be warm and snug in the winter months and can keep them for years to come.
This personalised dog decoration is perfect to make your pooch truly feel like a member of the family this Christmas. Adorned with a heart, hang this decoration up on your tree this year or give it as a gift to your loved one who has a furry friend of their own.
This dog apron is tailor-made, and is handmade in the UK. With a silhouette that is specific to your exact dog breed, this is the perfect personalised gift for any dog lover and will come in handy for all sorts of occasions throughout the year.
These doggy mince pies are the perfect gift for a dog lover and makes sure their beloved pooch isn't forgotten!
Remember: These are for dogs, not humans! Make sure your dog or your loved one's dog isn't left out on Christmas day and give them their own Christmas treat.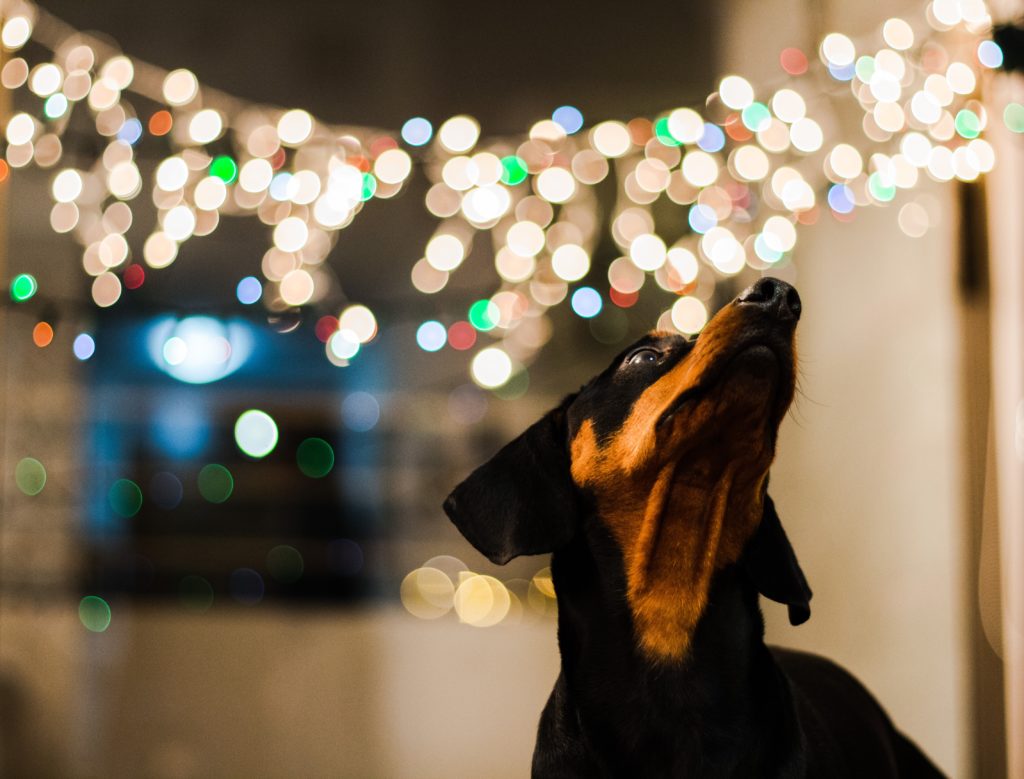 Make Your Own Dog Toy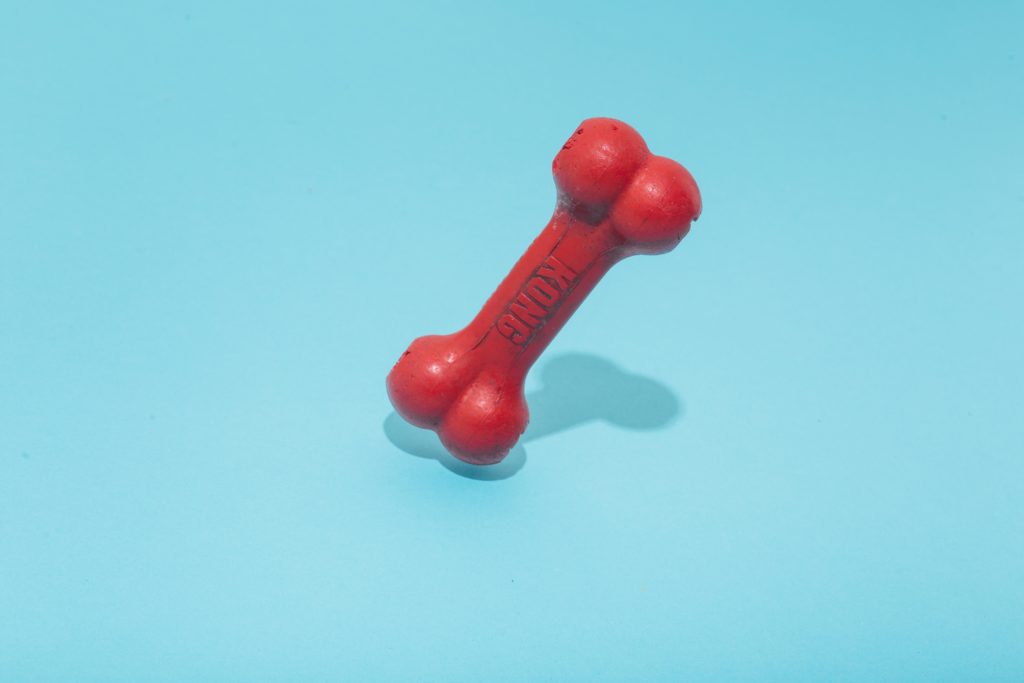 If you really wanted to get hands-on this Christmas and make the ultimate handmade toy for your best friend, then you check out these tutorials which show you how to make your own!
Decorative Dog Mouse Mat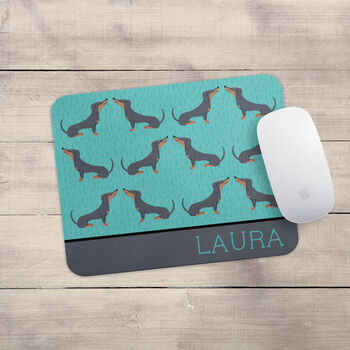 This dog mouse mat is not only perfect for a dog lover but is also personalised, making it a truly thoughtful gift to give this Christmas time. A perfect, cheerful addition to any home office or workspace, this makes a great gift.
Feeling inspired?
If you think mouse mats are the way to go this Christmas, don't stop with dogs! Decorque have a range of colourful, bespoke mouse mats available here on the website.
This blue geometric mouse mat can be a fun colourful addition for any office, adding a pop of colour and contemporary feel.
This coral reef mouse mat is a beautifully intricate design, perfect for your loved one this Christmas. The stunning colours bring this to life, with shells, fish and plants hand- painted by Lesley and printed on high-quality material.
This zebra safari mouse mat is the ultimate unique gift to give this Christmas. The design is bought together on Photoshop and will certainly brighten up your desk.
To get you inspired for Christmas this year on all things dog, whether or not you are looking for a gift for your loved one or for your furry legged friend, start the search here with Decorque!